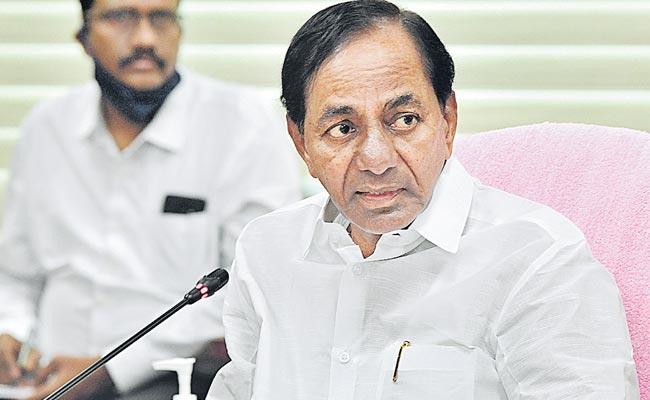 Soon after Telangana chief minister K Chandrasekhar Rao announced renaming of his Telangana Rashtra Samithi as Bharat Rashtra Samith (BRS) on October 5, former Karnataka chief minister and Janata Dal (S) leader H D Kumaraswamy made a statement hurriedly.
He said the newly-formed BRS won't contest the assembly elections in Karnataka next year, but might contest the Lok Sabha elections in a few seats in 2024 on Telangana-Karnataka border.
However, it appears Kumaraswamy has underestimated KCR and failed to read the latter's mind.
Within a few days of the announcement of BRS, there were reports in pro-KCR media that there were celebrations in the border areas of Karnataka by the locals and that they adopted resolutions inviting the BRS to contest elections in their areas.
On Friday, there was a leak from KCR's office that an organisation called Kannada Rastra Telangana Association (KRTA) came forward to extend support to the BRS.
Some representatives of this association want KCR to take the lead in the national politics.
It said the decision of the TRS to foray into national politics, has been appreciated by numerous associations and other political parties.
KRTA which has units in erstwhile Hyderabad state which had districts in Karnataka, said that BRS with its Telangana model will present a development model to the nation.
Speaking to reporters at Bengaluru's Press Club, KRTA president Sundeep Kumar Makthala said that the BRS will emerge as a strong alternative to the BJP and Congress at the national level.
Makthala said that the Janata Dal (S) had allocated land for the Telangana Bhavan at Bengaluru after successful representation by the KRTA.
The TRS party then, had also extended support for the construction of the Telangana Bhavan.
KRTA formed in 2012 to protect the interests of people from Telangana living in Karnataka besides promoting Telangana festivals and culture in Karnataka.
These programmes are attended by scores of people from Telangana living in various parts of Karnataka.
Also, people from Seemandhra attend these programmes and present an example of unity and brotherhood in Karnataka, he said.
Sundeep Makthala said that the JDS support to the BRS will present the Telugu community to prosper in future.
He also said that KRTA district units in Karnataka have announced support to Chief Minister K Chandrashekhar Rao's BRS party and that Telangana's development model will be accepted across the country.