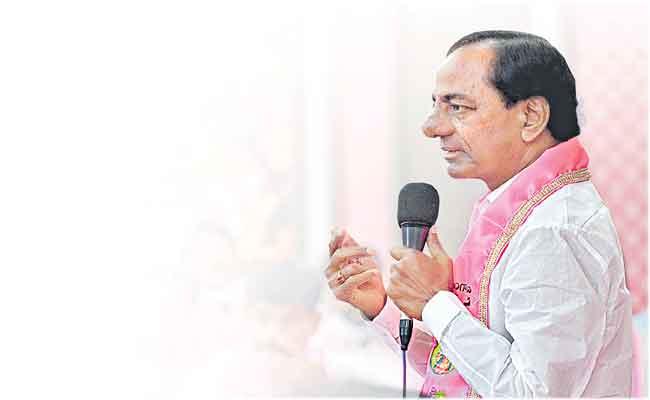 Of late, KCR has developed special affection towards the Dalits of Telangana and announced the grandiose Dalit Bandhu scheme.
He further stated in the Assembly that not only would he recommend to the Centre to increase the reservation quota for Dalits , he would also allot 1.8 lakh crore in the next budget to 'Dalit Bandhu' scheme.
Now this is not a small amount by any stretch of imagination and anticipating a volley of questions on where the State would get the resources for this scheme, KCR said Telangana could afford it as it was a rich State.
This was the same gentleman who not long ago was lamenting about the huge debt burden of the State. But why this sudden love towards Dalits?
Is it because the Congress led by Revanth Reddy and the BJP-led Bandi Sanjay are making their presence felt? Or is there some other reason?
Not only is KCR feeling the heat from Revanth and Sanjay, the latest entrant to Telangana politics, YS Sharmila could also play spoilsport to KCR's ambitions for a third term.
There are fans of Dr YS Rajasekhar Reddy in Telangana too and initially, when Sharmila announced her Party, there were many who felt that she cannot make any impact at least in the near future. But Sharmila's Party can definitely influence the polls in Telangana. Here's how!
There are huge numbers of Dalits who enjoy reservations but have converted to Christianity. Publicly, they profess to be Hindus for fear of losing their privileges. Naturally, if Sharmila's Party contests the polls, the Christians or Dalits will vote en masse for her. For them, the question of local and non-local will not matter.
The Congress has its cadre whereas the Muslims will vote for MIM. The BJP does not depend on the votes of the minorities.
The Dalits/ Christians who voted for the TRS both times are more than likely to support Sharmila and this would take a chunk of votes away from TRS.
Congress and BJP are expected to increase their tally significantly and KCR can ill-afford to lose any support base. Therefore, he has decided to become a Bandhu for the Dalits.
Yet, it would be ironic if the scheme turns out to be like the Pasupu Kunkuma scheme of Chandrababu Naidu. Women took the benefits of that scheme but voted for the YSRCP. If that happens in Telangana too, the scheme will become a Raabandhu for KCR!