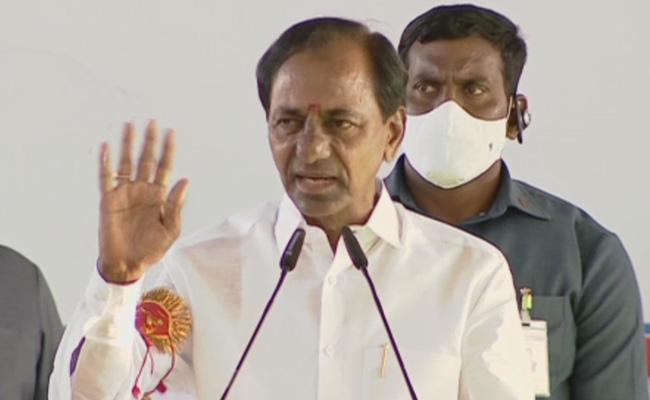 When DR BR Ambedkar introduced reservations in India, it was only for a period of 10 years. But he probably knew that once introduced, it would be difficult to do away with the policy because it was a powerful vote bank tool.
Initially, therefore, there were just two classes of people in India: Forward castes and people with reservations …namely SCs and STs.
Later, in 1990, courtesy of the Mandal Commission report, another genius VP Singh who was Prime Minister gave reservations to BCs as well.
This created a huge fissure among all castes across the country with every community clamouring for some sort of reservation or the other.
While a majority of people including the Honorable Supreme Court feel that reservations have outlived their purpose and it is now time to set the grounds for a meritocracy-oriented society, politicians are still banking on this time-tested vote-bank puller strategy.
KCR speaking in the Assembly about his new fad 'Dalit Bandhu' said he would recommend to the Centre to increase the reservation quota for Dalits because their population has increased.
Very good KCR! Hard working middle class and poor people without the benefits of reservation will toil day and night and pay taxes without complaining even though the prices of essential commodities, petrol and diesel are shooting through the roof.
But that need not worry these farm house intellectuals as they are probably secure financially for the next 100 years.
Governments should incentivise people to lead an honest life and provide the appropriate conditions characterised by 'equality of opportunity'.
Freebies can be supported only for those who are genuinely below the poverty line. Otherwise, we will just end up creating additional parasites, of no use to society or the nation.
Click Here for Latest Direct-to-OTT Releases (List Updates Daily)