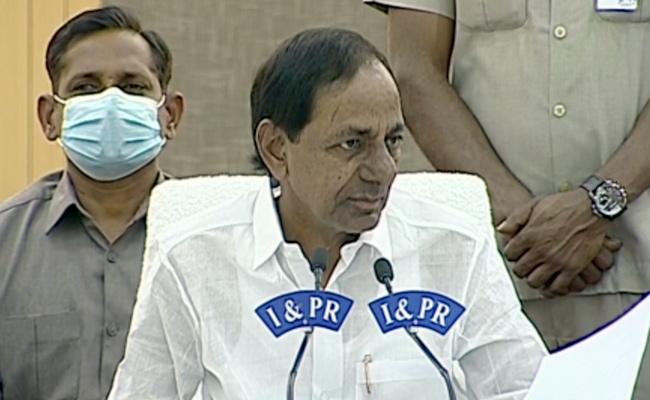 Telangana chief minister K Chandrasekhar Rao sharply reacted to the river inter linking proposal of the Central government in the Union budget.
KCR took strong objection to the proposed inter linking of Godavari with Cauvery river through Krishna and Penna rivers.
He questioned the authority of the Central government to link Godavari with Cauvery river without the consent of the riparian states.
Once the Godavari water enters the Telugu States, the two states have the rights over the river water, he said and wondered how can the central government take away the rights of the states over the river water.
He said that the Godavari River Tribunal had already made allocations to the states from the Godavari river and wondered how the Central government proposed to take Godavari water to Cauvery without any allocation by the Tribunal.
He also asked Prime Minister Narendra Modi or Finance Minister Nirmala Sitaraman to clarify whether they have powers to overrule the Tribunal's judgments on the water sharing.
He said that there was no surplus water to be given to Cauvery river and if at all there is surplus water, why is the Central government not clearing the new projects proposed by the Telangana government on Godavari project.
He made an appeal to the people not to buy the lies of the BJP government at the Centre and the schemes like this inter linking of rivers without the consent of the States.