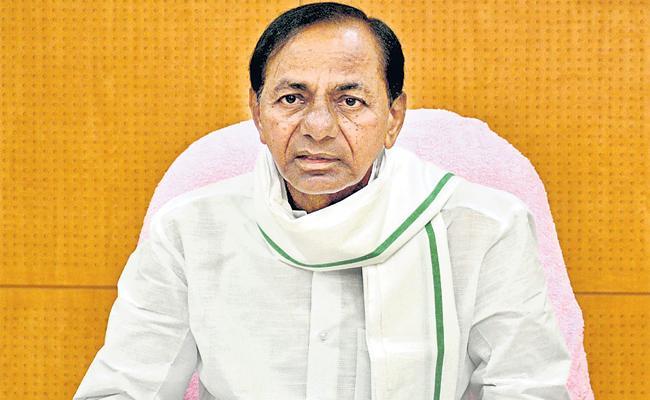 Though the ruling Telangana Rashtra Samithi was established two decades ago and it has been ruling the state for the last eight years, it still doesn't have a proper organisational network.
The TRS could come to power only on the Telangana sentiment, not because of its party network at the grassroots level. KCR's personal charisma and his ability to exploit the Telangana feelings helped the TRS grab power.
On the other hand, both the opposition parties – the Congress and the BJP – have huge network of cadres from village level to state-level. It is a different matter that they could not get the people's support to come to power in the last eight years.
Now, with the situation appearing to be very tough for the TRS to win the next elections, KCR is learnt to have realised the need to build up the party organisation at all levels – from mandal to the state-level.
As part of the strategy, KCR on Wednesday announced the list of party district presidents in tune with the efforts to strengthen the party from the grassroots level. He is also expected to announce the party district committees shortly.
As many as 19 MLAs, three MPs, three Zilla Parishad chairpersons and two MLCs were appointed as the TRS presidents for 33 districts.
Loyalty, influence and money power were taken as criterion for the district TRS president posts. Very soon, these district TRS units would also get members.
The newly appointed the district presidents of TRS are MLA Jogu Ramanna (Adilabad), MLA Koneru Konappa (Komaram Bheem Asifabad), MLA Balka Suman (Mancherial), MLA G Vittal Reddy (Nirmal), MLA A Jeevan Reddy (Nizmabad), former DCMS chairman MK Muzeebuddin (Kamareddy), SUDA chairman GV Ramakrishna Rao (Karimnagar), former MPP Thota Agaiah (Rajanna Siricilla), MLA K Vidyasagar Rao (Jagitial), MLA Korukanti Chander (Peddapalli), MLA M Padma Devender Reddy (Medak), former MLA Chinta Prabhakar (Sangareddy), MP Kotha Prabhakar Reddy (Siddipet), MLA Aroori Ramesh (Warangal), MLA D Vinaybhaskar (Hanamkonda), Zilla Parishad chairman P Sampath Reddy (Jangaon), MP Maloth Kavitha (Mahabubabad), Zilla Parishad chairman Kusuma Jagadish (Mulugu), and Zilla Parishad chairman Gandra Jyothi (Jayashankar Bhupalpally).
Others who were appointed as the party district presidents are MLC Thatha Madhusudan (Khammam), MLA Rega Kantha Rao (Bhadradri Kothagudem), MLA Ramavath Ravindra Kumar (Nalgonda), MP Badugula Lingaiah Yadav (Suryapet), TS Oilfed chairman K Ramakrishna Reddy (Yadadri Bhongir), MLA Manchireddy Kishan Reddy (Rangareddy), MLA Methuku Anand (Vikarabad), MLA Shambhipur Raju (Medchal Malkajgiri), MLA C Laxma Reddy (Mahabubnagar), MLA Guvvala Balaraju (Nagarkurnool), MLA B Krishnamohan Reddy (Jogulamba Gadwal), MLA S Rajender Reddy (Narayanpet), Municipal chairman A Gattu Yadav and MLA Maganti Gopinath (Hyderabad).