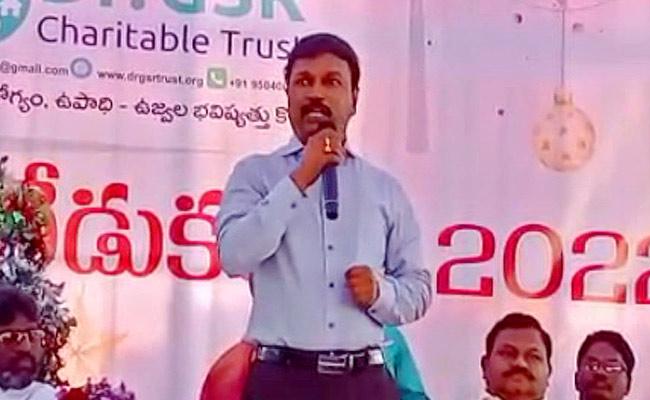 The term 'God' is never an issue in public speeches. But when one mentions the names of gods related to some religions, society turns skeptical. So generally sane people think twice before they say something.
A video became viral in which Gadala Srinivas Rao, Telangana Director of Public Health and Family Welfare, saying - "If there are any successors of the modern culture in India or Telangana, it is the Christians, and everybody should be aware of it. Also, Covid-19 subsided because of Lord Jesus".
This taked up controversy as it didn't go well with the people of other religions.
Immediately Srinivasa Rao gave a clarification stating- "My video clip is being cut and played to make people understand that I said that only through Christ. It is unfortunate that this kind of misinformation is being spread. I strongly condemn this. I will not insult any religion or anyone's beliefs. I see all religions as the same and I believe that the essence of all religions is one".
Finally, Srinivas Rao says that it's a false propaganda and he never said anything about modern culture and Christians.
In fact, things didn't turn murky as it happened in Telangana. Had it happened in AP, the yellow media would take up the case to make this true as the CM belongs to Christianity.