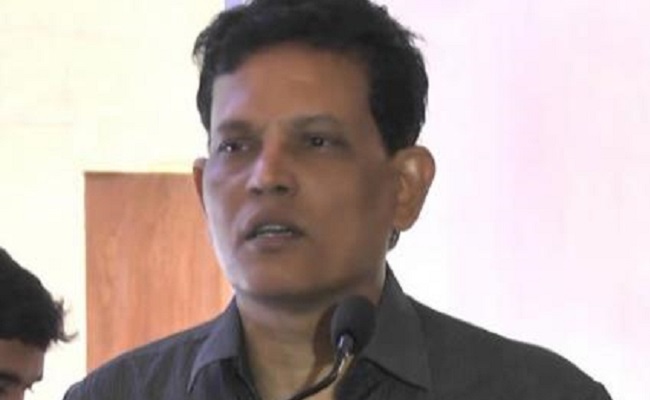 As reported in these columns in August, retired IAS officer and Dalit protagonist Akunuri Murali, who has been the advisor to the Jagan Mohan Reddy government in Andhra Pradesh on education resigned from his post on Friday.
Murali, who had been taking care of the implementation of Nadu-Nedu scheme in schools, submitted his resignation to special chief secretary on education, Andhra Pradesh, Budithi Rajasekhar.
He, however, was all praise for Jagan's initiative in implementing Nadu-Nedu scheme in the government schools.
"Perhaps, no other chief minister in the country has given so much importance to school education like what Jagan Mohan Reddy has done," he said.
Murali thanked the chief minister for giving me complete freedom in implementing the Nadu-Nedu scheme. He, however, said he was not able to continue in the post, because he has a lot of work to do in his native state Telangana.
The retired IAS officer said the situation of health and education in Telangana was in dire straits and he was compelled to resign from the post to dedicate himself for improvement of conditions in his home state.
He said he would work for one more month and would relinquish his post on October 31. He thanked the chief minister and the top officials of the education department for their encouragement.
Murali, a Dalit IAS officer belonging to Telangana cadre, is believed to be the brain behind the introduction of English medium in all the government schools in Andhra Pradesh and also improvement of infrastructure in the schools.
Murali, these days, is quite busy with his social justice campaign in Telangana and has been addressing a series of meetings.
"Maybe, he also wants to dedicate his full time to this campaign and hence has resigned," another source said.
Murali, who served in various positions in the Telangana government, had taken voluntary retirement from service in July 2019, in protest against the discriminatory attitude of the state government headed by chief minister K Chandrasekhar Rao against Dalits.