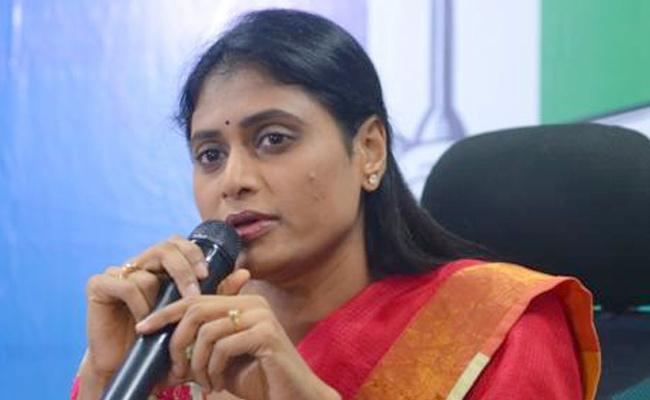 YSR Telangana party president Y S Sharmila on Friday put an end to the speculations in a section of media that she would launch a political party in Andhra Pradesh as well.
When Sharmila called for a press conference at her residence in the afternoon, there were speculations in the media that she would announce the launch of the new party in Andhra Pradesh.
There was also a talk that she would rename her party as "YSR Telugu Party" and register the same with the Election Commission. By launching the new party, Sharmila would create troubles for her brother and Andhra Pradesh chief minister Y S Jagan Mohan Reddy, the reports said.
But, the speculations turned out to be false, as Sharmila rebuffed the talk that she would launch a new party in Andhra Pradesh.
"I only said, answering a query, that anybody can launch a political party anywhere in the country, including Andhra Pradesh," she clarified.
Sharmila said her life was completely dedicated to Telangana.
"I have launched the YSR Telangana party to serve the people of the state who loved my father Y S Rajasekhar Reddy most. The party is meant for Telangana," she asserted.
On her chances of grabbing power in Telangana, Sharmila said anything might happen anytime in politics.
"It is foolishness for any party to think that it will remain in power all the time. One should not think that the opposition parties would never come to power. After all, there are ups and downs in politics everywhere," she said.