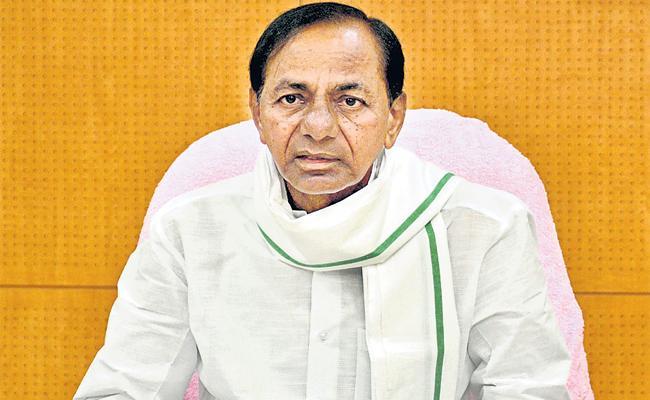 Telangana Rashtra Samithi president and chief minister K Chandrasekhar Rao has now started claiming himself to be a national leader, after he announced his grand entry into the national politics a month ago.
He has renamed his TRS as Bharat Rashtra Samithi and the recognition of the new name for the party is pending with the Election Commission of India.
The party ranks have already started calling him "Desh Ki Neta" (national leader) and are raising the same slogans wherever he goes.
But what surprised everybody was that KCR has withdrawn general consent given to the Central Bureau of Investigation (CBI), barring it to undertake investigations in Telangana on any issue.
Apparently, the chief minister doesn't want the central investigation agency to conduct any probe into the allegations of corruption against his government, including into the charges of links of his daughter Kalvakuntla Kavitha with the Delhi liquor scam.
His government submitted an affidavit in the high court that there was no way the CBI could probe into the farmhouse racket in which three persons allegedly close to the Bharatiya Janata Party tried to poach the TRS MLAs, as the state government had already withdrawn the general consent given to the CBI.
Now, the question is how KCR can ban the CBI to conduct investigations in Telangnana, while he is claiming himself to be a "Desh ki Neta."
"If he is a national leader, he should not have any territorial restrictions because he represents the entire country. How can he ban the CBI investigations in one state?" a political observer asked.
Secondly, KCR is nurturing the ambitions of becoming the Prime Minister to bring about qualitative change in the national politics.
"If he becomes the PM, all these investigation agencies will have to work under him. How can he stop the CBI probe in a particular state when he wants to rule the entire country?" he asked.
Ironically, while revealing the so-called sensational video clippings of the BJP's alleged attempt to poach four of his party MLAs at a press conference, KCR announced that he would be sending all the video files and documents to the central investigation agencies like the CBI, ED and Central Vigilance Commission for a detailed probe.
How can the CBI probe the case, if there is a ban on its entry into Telangana? Only KCR can answer.