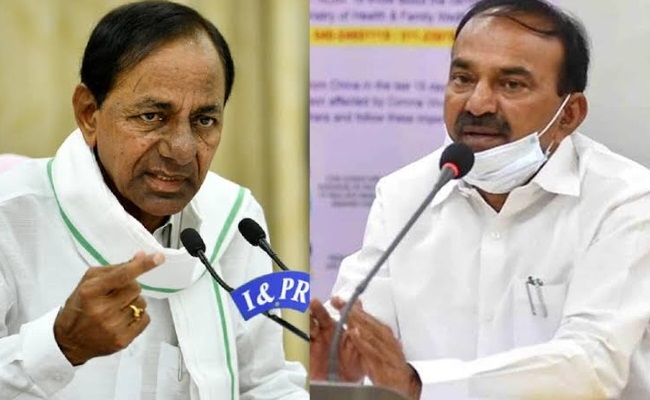 Eatala Rajender's spectacular victory in Huzurabad has destroyed the seemingly invincible KCR's pride.
The victory is spectacular because the ruling Party pulled out all the stops to prevent Eatala from winning.
Money of unimaginable proportions was pumped in and rivers of liquor flowed through the streets of Huzurabad leading up to Election Day.
The icing on the cake was the announcement of the most fanciful scheme ever by name Dalit Bandu with Huzurabad as the pilot project considering the large segment of Dalit voters.
The fight was the most important one for TRS because Eatala had publicly dared to question the impending elevation of KTR to the Chief Minister's post.
From that moment, he became an outcast in the TRS and KCR was determined to ensure that Eatala never set foot in the Assembly again.
However, despite all these moves by KCR, the people of Huzurabad chose Eatala as their representative again.
The man who defied KCR has gone to the public and got himself re-elected.
He will now sit in the Assembly and hold his head high and his success can spur further dissent in the TRS.
A mighty blow indeed to the pride of KCR!