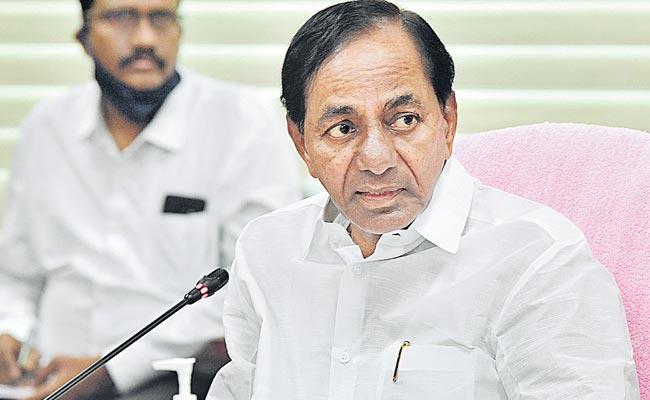 Telangana Rashtra Samithi president and chief minister K Chandrasekhar Rao knows that it is not so easy to win the by-elections in Huzurabad assembly constituency by defeating his former cabinet colleague and now Bharatiya Janata Party candidate Eatala Rajender, whose resignation has necessitated the by-poll.
That is the reason why KCR is pumping money on various developmental works in Huzurabad and is all set to launch the pilot project of Rs 1200 crore Dalit Bandhu scheme from the constituency.
He also mobilising all his party forces in Huzurabad to see that Rajender is defeated at any cost.
Yet, the TRS chief is trying to create an impression that Rajender is an insignificant character in Huzurabad and he doesn't have to bother much about him. He is putting up a brave front saying the TRS will win hands down.
It was evident from his telephonic talk with an MPTC member from the constituency on Saturday. The telephonic conversation between KCR and Vasala Ramaswamy from Tanugula village of Jammikunta mandal was leaked to the media.
KCR is personally inviting four Dalit leaders from each village in Huzurabad constituency for an orientation programme on Dalita Bandhu scheme at Pragati Bhavan on July 26. As part of that, he telephoned to Ramaswamy.
He said the future of the entire Dalit community was depending on the Dalit Bandhi scheme, which would be implemented in a scientific and fool-proof manner.
"We shall discuss the programme thoroughly and the government will take your suggestions in the implementation of the scheme all over the state," he said.
Even as KCR was on the line, Ramaswamy told him that he had been working for the TRS since 2001, but he was sidelined by Eatala Rajender.
"Even in 2018 local body elections, Rajender did not entertain my candidature and I won as an independent. Since then, I have not been in touch with him," he complained.
Reacting to that, KCR said Rajender was a small fry in Huzurabad politics.
"He cannot do anything. Leave it. You focus on Dalit Bandhu scheme, which we shall implement by all means. It will attract the entire country," he said.