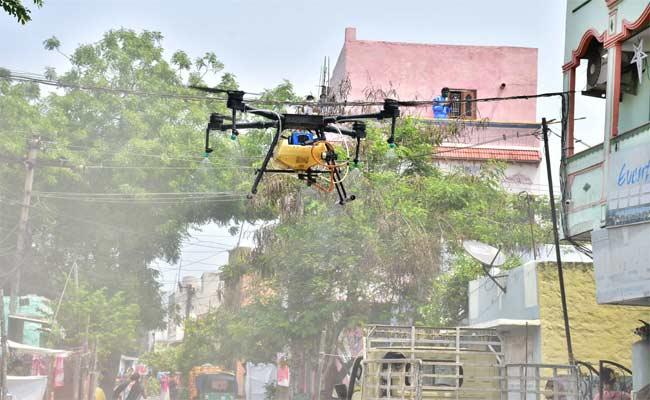 The Telangana police department is using the drone technology to identify people who are violating the lockdown restrictions and moving freely, posing threat to others in the wake of the present Coronavirus threat.
In several districts, the police have been using drones which make rounds over the towns and capturing pictures of those who come on streets despite lockdown.
The drones are also being useful in identifying the movement of Tablighi Jamaat returnees in some districts.
For example, in Karimnagar town, the police had been using drones in the past to track drunkards, eve teasers and sexual offenders. They also used to track the illegal smuggling of sand and also open drinkers.
Now, the same drones are being used to monitor the movement of people in the town during the lockdown.
Though the lockdown has strictly been implemented in the town, people especially youths are freely moving in some areas despite the district administration's repeated appeal to confine to their houses to contain the spread of coronavirus.
To find out the localities where people are moving by violating lockdown norms, cops have deployed drones. After finding areas, police teams are rushing to the spot and dispersing the people.
Karimnagar town grabbed the attention of the entire country with ten Indonesian preachers, who toured the town, tested positive for coronavirus.
A youth, who toured along with foreigners, and his mother and sisters were also tested positive for Covid-19. Alerted by the incident, district administration cordoned off Mukarampura area where the Indonesian were toured.
In Kamareddy, the municipal staff are also using drones to spray sodium hypochlorite liquid to prevent the spread of coronavirus. Kamareddy municipal council officials took the help of drones to spray in wide areas and obtain good results.
Government whip Gampa govardhan, Collector Dr Sharath and SP Swetha Reddy supervised the programme.