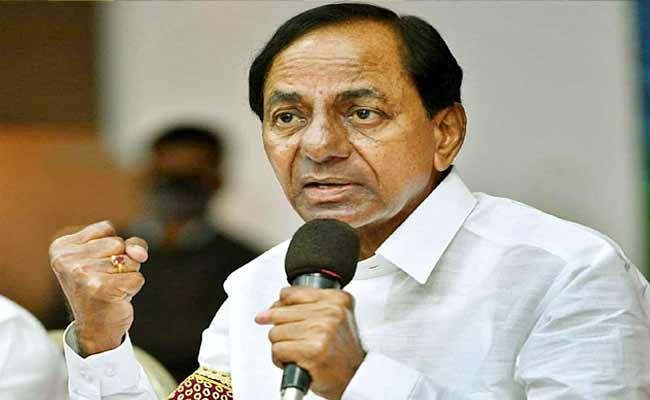 The midnight leak to a section of media from Pragati Bhavan, the official bungalow of Telangana Rashtra Samithi president and chief minister K Chandrasekhar Rao has sent confusing signals to the party as well as political observers in the state.
The leak was that KCR has made up his mind to float Bharata Rastriya Samithi (BRS) as part of his plans to enter national politics. And the message to the media has the same rhetoric – that KCR wants to bring qualitative change in the national politics.
In fact, there is nothing new in that leak. KCR has been openly disclosing his ambitions to enter national politics.
He said it at public meetings and also before the media. He even announced in Delhi last month that he is going to disclose sensational news in the coming two or three months.
So, the banner stories in some vernacular media have not surprised anybody. But they have certainly added confusion to the minds of the people.
What is meant by floating a new party BRS? Will he disband the TRS and launch a new party?
Will he continue the TRS in Telangana and float a separate party for other states? If he does so, will the BRS not contest the elections in Telangana? Will the TRS be part of the BRS? What will be the symbol of the BRS?
There is absolutely no answer to any of these questions. If KCR floats a separate party called BRS, who will lead the party? Will he be the BRS president or TRS president?
The news leak to the media from Pragati Bhavan also has another confusing point. It says KCR has told the party leaders that he would continue to remain the chief minister while playing a role in the national politics?
Well, who stopped him from doing it now? Is it necessary to float a separate party for the same? Even now, he can play a major role in the national politics while continuing as the CM.
"In fact, there is nothing called national or regional. The Trinamul Congress party may be a regional party in West Bengal, but its leader and chief minister Mamata Banerjee is playing active role in the national politics. She hasn't floated any new party for that," an analyst pointed out.
Every political party has Lok Sabha members and they discuss issues pertaining to the country in Parliament.
"TRS, too, has nine MPs in Lok Sabha. They also take part in the debates on national issues. Are they not playing a role in national politics?" he asked.
After all, Telangana is part of India. So, playing politics in Telangana is nothing but playing politics at the national level. And there is nothing called a national regional party. It has to get certain percentage of votes in at least four states, apart from four Lok Sabha seats.
Can KCR get the required percentage of votes in other states? Assuming that he will get the required percentage of votes in some states, will it be sufficient for KCR to become Prime Minister or fulfil his ambition of coming to power at the Centre?
Well, these are all doubts. Hope KCR will come out some clarity sooner than later.