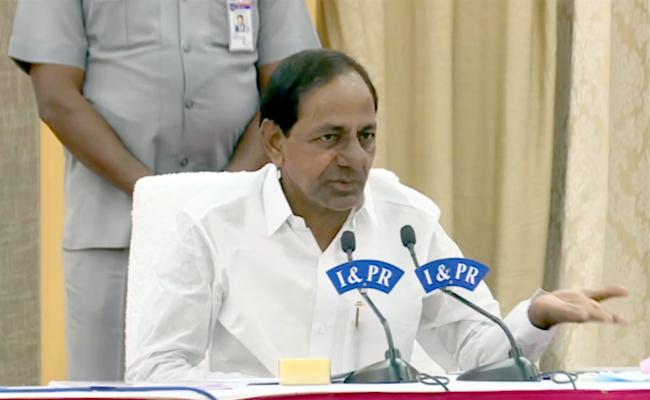 When Telangana chief minister's office sent messages to all media houses about the press conference by Telangana Rashtra Samithi president and chief minister K Chandrasekhar Rao on Thursday night, it triggered huge speculations.
Everybody was expecting that he would throw a bombshell at the Bharatiya Janata Party and Prime Minister Narendra Modi by exposing some startling evidence in the alleged poaching of four TRS MLAs last week.
KCR started with a lengthy lecture, speaking on democratic values, degradation of politics in the country and shameless acts of the BJP in toppling the democratically-elected state governments ruled by the opposition parties.
As he went on speaking, the media persons were growing restless and KCR continued to keep them in suspense saying he is going to reveal something sensational and earth-shaking.
Finally, after 45 minutes, when he showed the video clipping of the alleged conversation between the three accused – Ramachandra Bharati, Nanda Kumar and Simhayaji Swamy – and the four TRS MLAs whom they tried to poach at a farmhouse on the outskirts of Hyderabad on October 26, it defused the enthusiasm of the reporters.
For, there is nothing new that he had revealed. Everything was there in the remand report of the police, submitted to the high court and has already been reported. Only difference is that KCR has disclosed videos.
Everybody thought KCR would show top BJP leaders like Modi, Amit Shah or Nadda interacting with the MLAs and they would be caught on camera. But there was nothing of that sort.
There was not even a telephonic conversation with the top leaders, as had happened in the case of "Manavallu briefed me.." talk of TDP chief N Chandrababu Naidu in the 2015 cash-for-vote scam.
It only showed Bharati making tall claims about these BJP leaders and promising them to pay Rs 50 crore.
There was not even small evidence of the Swamiji offering even a single rupee in cash to the MLAs, unlike the sting operation on PCC chief A Revanth Reddy, who was at least caught red-handed with Rs 50 lakh cash in the cash-for-vote scam.
So, there was virtually no earth-shaking in KCR's revelations. It turned out to be a damp squib!