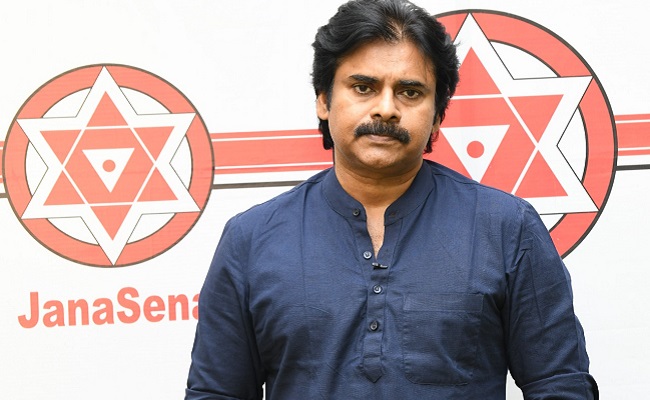 It has been a long time since Jana Sena Party chief and actor Pawan Kalyan has deserted Telangana state and focussed his complete attention on Andhra Pradesh.
The Jana Sena did not contest the assembly elections in Telangana held in December 2018 stating that it was not fully prepared to fight the polls.
However, it contested a few seats in 2019 Lok Sabha elections in the state in alliance with the Bahujan Samaj Party but failed to make any impact.
Pawan Kalyan's party was desperate to contest the Greater Hyderabad Municipal Corporation elections in December 2020, but it was forced to beat a retreat under pressure from its alliance partner Bharatiya Janata Party.
In fact, the Jana Sena Party has not been active in Telangana at all, except some clamour from his fans at various functions now and then. There are no party activities as such in Telangana nor did Pawan Kalyan react on the issues concerning the state.
After failing to put up a decent show in Andhra Pradesh elections, it now appears Pawan Kalyan wants to try his luck in Telangana.
He is planning to hold a meeting with his fans and Jana Sena workers at Hyderabad on Saturday to revive the party in the state.
The meeting is scheduled to be held at 2 pm at JPL Conventions near Gurukul International School, Chevella Road on the outskirts of Hyderabad.
The campaign for the meeting has begun in a big way in the social media, asking the party workers and fans to attend it and make it a success.
"The Jana Sena chief is planning to make the party active in Telangana and prepare it to face the electoral battle in the coming years. He wants to take up the issues concerning Telangana and fight for them," the party leader said.
Maybe, Pawan thought there is some political space in Telangana for Jana Sena to occupy. Maybe, he would also join hands with Bahujan Samaj Party again to fight the elections.
The BSP has now been strengthened with the entry of retired IPS officer R S Praveen Kumar!