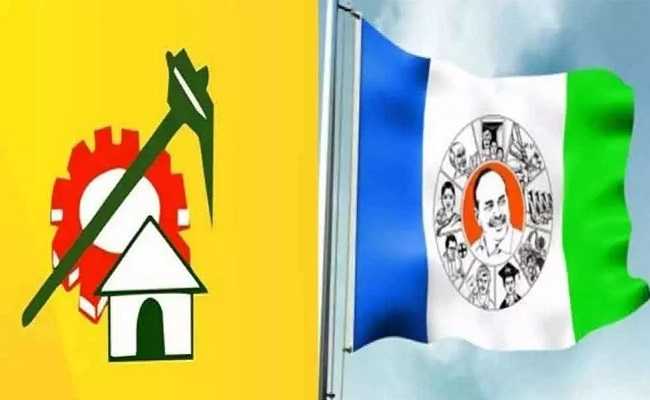 TDP seems to have picked up its pace after 'Mahanadu 2022'. On the other hand YSRCP has been going door to door and explaining to the people how much the government has paid them in the form of schemes in the last three years with proof and pleading to elect them again.
At this juncture TDP is failing to get into the public boldly by contradicting the ruling party's appeals. The TDP and its media are trying to propagate that the people are revolting against YSRCP.
It is true that some people question their MLAs. Who knows if they really voted for YSRCP in the last elections? The present ruling party procured 50% of votes in the last elections. The other 50% has gone to the opposition parties. It is true that such people would revolt against the government. The Government is openly declaring that 95% of the promises from the manifesto were fulfilled.
YSRCP is also challenging the opposition parties to come for debate on the flaws in implementing the manifesto. But no opposition party is getting ready to take up the challenge.
While Chandrababu is saying that he would give tickets to the candidates who have a mass following, many wondered about his changed moves. But after seeing Subba Reddy as the candidate from Done Constituency, many TDP leaders started to frown.
The Political analysts are also wondering to see the outdated ideas of Chandrababu in bringing together the spent forces in Rayalaseema politics.
While YCP leaders are mingling with the general public, the TDP leaders are confining themselves to TV channels. If this is the case then how can the party survive?
Lokesh should come out from the TV frame and meet the public. Only then the other TDP leaders also will join him. Chandrababu is starting the districts' tour from the 15th of this month. It is time for TDP leaders to focus on this.
Kiran Sharma