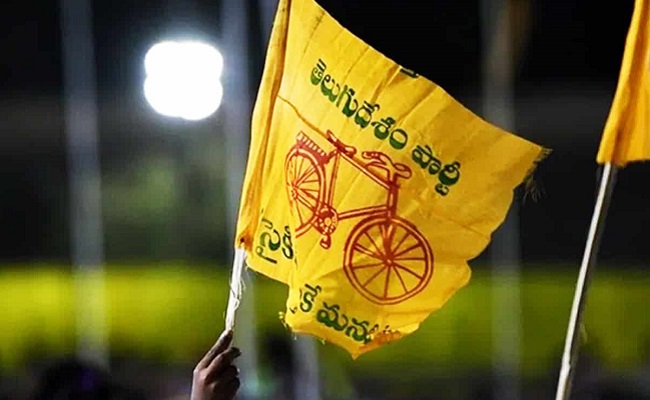 Sane minds don't open their mouths at each and every instance. They know where to respond, where to protest and where to maintain silence. But the present day TDP supremo and his followers have lost their minds. All that they are doing is digging a pit of funeral for TDP with unnecessary acts.
NTR's youngest daughter Uma Maheshwari Kantamaneni committed suicide and passed away. No one knows the actual reason yet, but the YSRCP social media wing started a hashtag #WhoKilledPinni as a counter to TDP's allegations of YS Vivekananda Reddy's murder.
In continuation to this, the party's social media head Gurram Devender Reddy tweeted that she committed suicide followed by a family tiff from the side of Lokesh Naidu over a 6 acre land in Jubilee Hills.
People who have got exposed to this online stuff took it as a routine political mudslinging but nothing else. Some people loved to believe in it and started circulating in their whatsapp groups and social media handles. Whatever it is, the news is limited to social media.
But the TDP partymen started protests on roads demanding the arrest of Gurram Devender Reddy for making inappropriate tweets. They have also lodged police complaints in Mangalagiri and other places. To this, the yellow media and some TV channels gave vast coverage making the news reach to every nook and corner of the two Telugu states. What is the result? In fact, there are more people now who love to believe in this story.
The over action of TDP people and their allied media made a conspiracy theory more popular.
Similar thing happened when Vallabhaneni Vamsi said something about the birth of Lokesh Naidu a few months ago. Not many people know what he actually said until 22 days later when Chandrababu Naidu cried in a press meet on this point.
Had the TDP and its leaders kept quite not responding or reacting much to Devender Reddy's tweet, it might have subsided by now. But with their over action they made Devender Reddy a hero now.
Yes, a politician welcomes the worst possible criticism from the opposition parties. Devender Reddy got what he wanted and he should thank TDP's overreaction.
Kiran Sharma