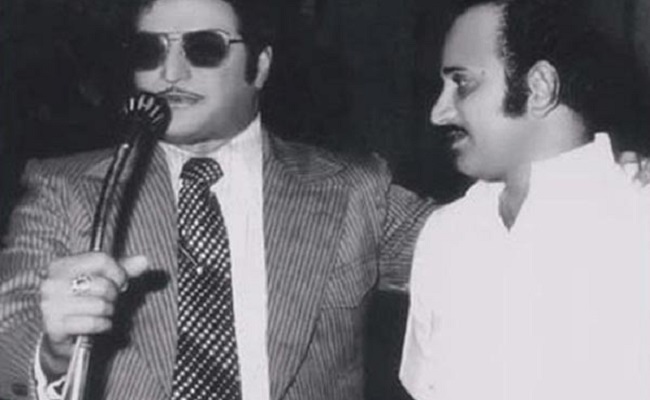 Superstar Krishna is not only a producers' hero and the favorite actor of millions of his fans, but also fearless. He continued his daring and dashing image even off the screen. He stood up to his opinions and individuality and didn't succumb to any power center.
NTR was in the number one position in the film industry those days. Though there was ANR, he always undermined himself to compete with him and so confined himself to social films. But Krishna was not like that. He attempted to compete with NTR on screen.
When NTR was thinking of doing Alluri Seeta Rama Raju, it was Krishna who bought the script much in advance and started the movie shoot. He didn't think twice that competing with NTR may affect his career.
Similarly when NTR became the Chief Minister almost the entire film industry succumbed to him fearing him. But Krishna was not like that. He stood on the side of Congress and criticized NTR vehemently with his films like Mandaladeesudu and Sahasame Na Oppiri. The satirical films on NTR pulled the attention of many in the 1980s and early 90s. No other actor would take such a daring step like Krishna did.
Krishna had differences with SP Balu also for sometime. He didn't bend for him but brought in Raj Sitaram to sing for him in the prestigious first 70 MM film Simhasanam. SPB had a larger than life image in those days. But Krishna didn't mind to maintain differences with him.
People may call it by any name, but Krishna stood by his feelings and opinions. Later everybody settled scores with him and lived a cordial life. Krishna can be remembered as an example of fearlessness.
Another thing to be noted is that, though his brother, son in law and some close relatives were with TDP he didn't change his Congress stand. Krishna never stepped into TDP but showed his loyalty to his values. That speaks about his strong individuality.