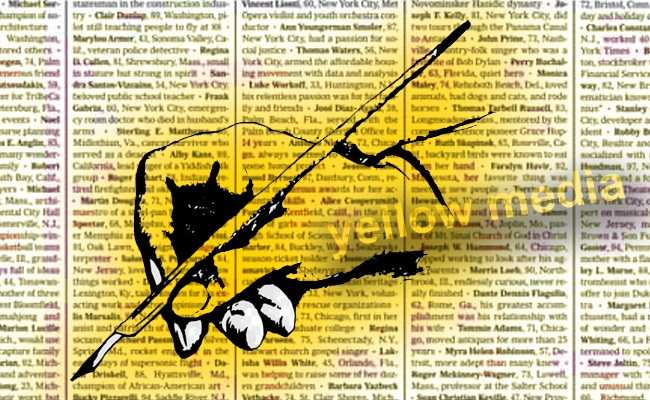 Recently Andhra Jyothy cried again in the same old fashion with its banner story. The writeup says that Jagan Mohan Reddy spoiled the future of AP 'people' and it also claimed that around Rs 1.73 lakh crore of investment proposals were withdrawn from AP in the present YSRCP rule.
But reading between the lines of the article we understand that here the word 'people' refers only to a particular community but not all.
It laments about Amararaja Group of Galla's family which faced the summons related to the violation of pollution norms in AP. Had the industry functioned under stipulated norms it wouldn't have faced problems from the state government.
Looking back, similar was the case with Kesineni Travels that has violated the norms related to the travel industry as per the state government.
Narayana and Chaitanya faced competition from the Government Schools in AP which is another point to lament by the media that belongs to the same community of its promoters. But this isn't mentioned by the media because education cannot be treated as business in India.
A netizen mentioning this article wrote- "Kamme Jana Sukhino Bhavantu" (may only Kammas live happily). It's a parody of 'Sarve Jana Sukhino Bhavantu' (may all the people live happily).
Keeping that aside, we need to see the truth before jumping into conclusions. The Central Government authorities released some GST numbers in recent times which puts AP in a positive position. This might have brought indigestion to the TDP allied media and so jumped into writing this stuff today.
The report says that while India has shown a 11% growth in GST when compared from Nov 2021 to Nov 2022, Telangana has shown 8% increase while AP recorded a 14% increase. It should be understood that the rise in GST is nothing but a rise in income to the state.
AP is showing steady growth year by year and the payment of GST itself is a clear measure to it. The government of AP is strict on the industrial violations and whoever comes under this shadow will be given notices either to mend ways or vacate the state. If the TDP allied media wishes to demand the government to make any businesses continue leaving a blind eye and deaf ear to the norms, laws and violations aside, then that is a different case to discuss.
On a whole it is revealed once again that this article in this daily today is to divert the positive feedback coming to AP's performance from the Central Government authorities in paying GST.
Prabhakar D