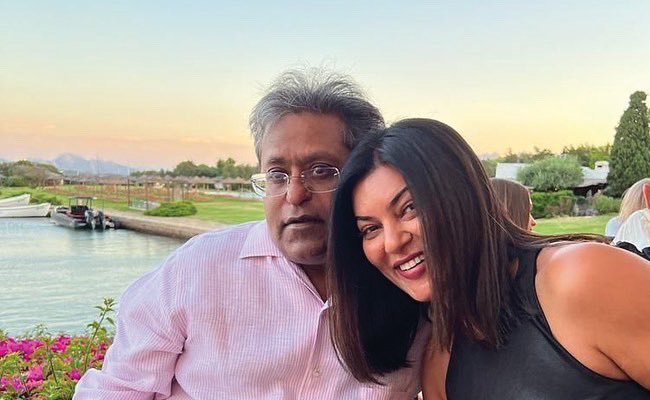 Heroines fall only for heroes in movies. In spite of villains trying for heroines, they shun them in every story. But the scene seems to be reversed in real life.
The heroines are living close to the villains who are notorious in various scams. Lalit Modi, who is not even stepping in India after the IPL scam is in news again with his alleged relationship with Sushmitha Sen.
Sushmitha Sen was the pride of India in the 1990s for winning the Miss Universe Crown. She also proved as a talented actress in due course of time. But she remained as a spinster forever though adopted a child.
Her name was heard several times in connection with affairs. There was talk that she was in a live-in relationship with some of her costars. Now after many breakups, her name is heard in connection with Lalit Modi.
The master who is unable to step in India has been in a dating relationship with Sushmitha Sen for quite some time.
This is not something new for heroines to get into relationships with notorious criminals. We heard about Mandakini who was in alleged relationship for sometime with Dawood Ibrahim as per the grapevine.
Later Monika Bedi was connected to Abu Salem, another mafia don. Monika was in jail for a brief time in this connection as well. But Mandakini married another person and settled in her life.
Even Vijay Mallya was also connected to some heroines with regard to relationships. On a whole, on screen heroines show their interest on the off screen criminals either by getting succumbed to their power or for their money.
Samyuktha Dantuluri