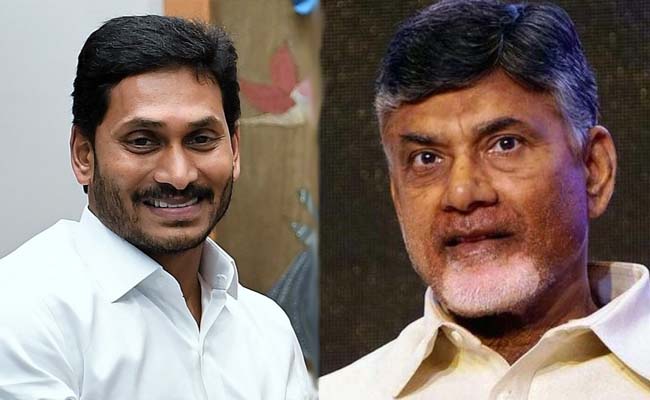 Jagan Mohan Reddy, the Chief Minister of Andhra Pradesh, is known for his peculiar leadership style. He is a leader who truly puts his followers to test.
It is natural for his followers to try to impress him with their efficient work. Once such work is done, Jagan Mohan Reddy gets impressed and gives some boons to them, stating that he or she would be made a Minister or given an MLC or any nominated position. However, many times these promises are not fulfilled immediately. The reasons for this could be technical or a mere patience test by Jagan Mohan Reddy.
The interesting thing about Jagan Mohan Reddy is that if a candidate becomes restless for not getting something as promised and slips their tongue to revolt, he comes to the conclusion that he or she is not a true follower but a mere opportunist.
On the other hand, if the candidate waits for a longer time, then he or she would be honored for sure with something better than what was promised.
For example, Marri Rajasekhar, who belongs to the Kamma community expected an MLA ticket but he was asked to sacrifice the same for a BC candidate in 2019. Rajasekhar did that without any hesitation. It was almost 4 years but he was not compensated for his sacrifice. Though many people close to Rajasekhar pointed out the same, he maintained his patience without making any fuss about it. Finally, Jagan Mohan Reddy called him and offered the MLC. So, for the next 6 years Rajasekhar is an MLC. This is only an example to mention and there are many such incidents.
This phenomenon of Jagan Mohan Reddy is observed by many leaders and party workers within the party. Something that goes through the mind of Jagan will not go unnoticed. He is stern against the 'use and forget' policy which is common among many politicians in general.
Now let us come to the case of Chandrababu Naidu. For him, everyone looks important when he has no power. He treats everyone with respect and concern. At this juncture, even a small social media activist to Sr NTR's idol is important. But once he gets the power, he forgets everyone who worked for him, just like the character in the film 'M Dharmaraju MA'. He ignores everyone including NTR's idol. Even earlier, when he got the power, he ditched everyone who toiled for him but only worked closely with some industrialists within his party who have deep pockets.
This is the primary difference between YS Jagan Mohan Reddy and Chandrababu Naidu. While Jagan Mohan Reddy values loyalty and patience from his followers, Chandrababu Naidu is known for forgetting those who worked for him once he gains power. This fundamental difference in leadership style has had a significant impact on their political careers.
V. Kalyan Arnipalli