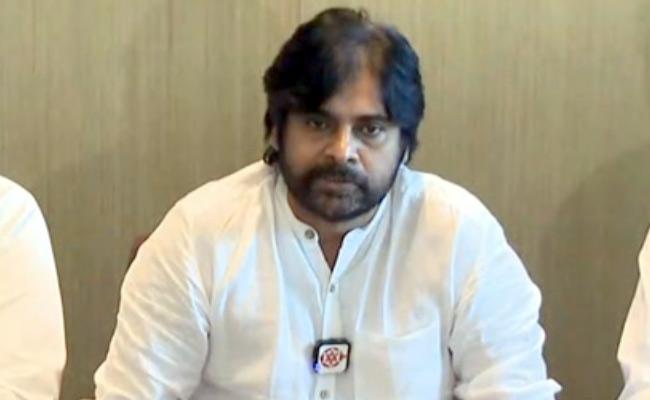 It appears to be more or less certain that power star and Jana Sena Party president Pawan Kalyan is likely to dump the Bharatiya Janata Party and forge an alliance with the Telugu Desam Party led by former Andhra Pradesh chief minister N Chandrababu Naidu.
It was evident from the meeting of Naidu with Pawan Kalyan on Tuesday, hours after the latter made some interesting comments about the alliance with the BJP, at a press conference in Vijayawada.
The actor said though Jana Sena Party at present has an alliance with the BJP, he felt somehow, something is wrong with it.
"I know it and even the BJP leadership knows it," he said.
Stating that he had asked for a road map from the BJP for chalking out an action plan for the next elections, Pawan Kalyan said so far, the BJP leadership had not yet provided the same.
"I am now running short of time and I have to take a decision," he said.
He said he was not craving for any posts and positions, but he was forced to change the strategies to save the people from rowdy elements ruling the state and goondas threatening the opposition parties.
"I am not against the BJP or Prime Minister Narendra Modi. I have high regards for them always. But that doesn't mean I will be subservient to the BJP," he said, adding that the political scenario of the state would take a new turn from today itself.
Soon after making this statement, Naidu came down to Novotel hotel in Vijayawada to meet Pawan, Naga Babu and Nadendla Manohar. They discussed the future course of action and a joint action plan to fight against the YSR Congress government.
Obviously, the meeting between Pawan Kalyan and Naidu, which took place after a gap of five years, signalled the possibility of an alliance between the TDP and the Jana Sena, with or without the BJP.