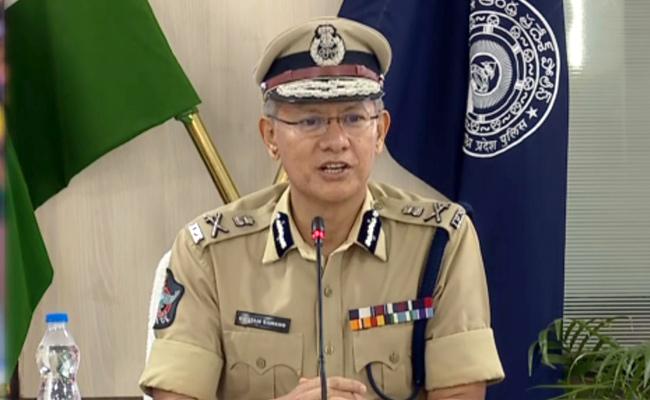 The recent attacks on temples and desecration of idols of Hindu gods were definitely part of a deliberate ploy of some vested interests and the police are doing their best to bring them to book.
But what is causing more damage to the society is the rumours being spread by various section of people to disturb communal harmony in the state and damage the reputation of the state across the country.
It is obvious that those who wish to gain political mileage by maligning the Jagan Mohan Reddy government are indulging in this misinformation campaign through social media.
"These are politically motivated allegations against the government and the police," said Director General of Police Gautam Sawang.
He said there had been deliberate misinformation campaign on the alleged attack on temples in the state.
"As many as 44 cases of unfortunate incidents were reported. Questions were raised on police and even attributing religion and caste motives to the police. Such allegations were unheard in the past," he said.
Stating that the burning of chariot of Antharvedi temple in last September was unfortunate, Sawang pointed out that the State government has already ordered a CBI inquiry into the incident.
After reviewing security at all the temples in the state, over 58,000 have been geo-tagged. Over 43,000 CCTV cameras have been installed of which 30,000 were installed during the last two months.
"The security arrangements at the temples is unprecedented", the State police chief said.
He pointed out that police have suggested improvement of security at Ramathertham three months ago. Sixteen CC cameras were installed in the main temple and two days before more CC cameras were about to be installed, the unfortunate incident has happened.
While releasing various details of the incidents that happened since September last year, the DGP said that as many as 180 cases were arrested and 347 criminals were arrested relating to attacks on places of worship.
The state government has initiated the process of setting up communal harmony committees at State and District level, Sawang said that such committees will be set up at police station level too.
Click Here for Latest Direct-to-OTT Releases (List Updates Daily)