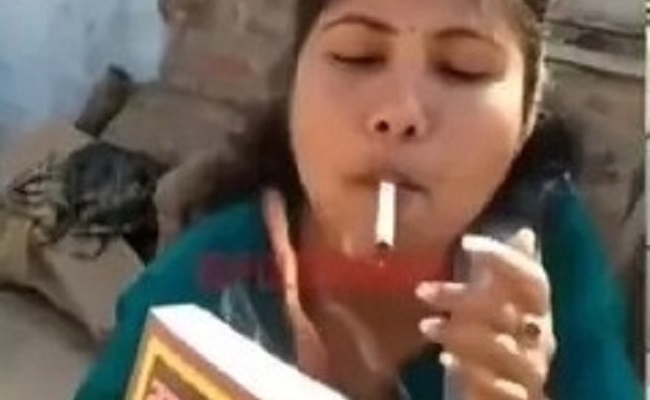 After the Ramcharitamanas row in Bihar, a video of a woman torching a copy of Manusmriti has gone viral on social media.
The book was torched by a woman who is said to be a member of RJD. However, she has not made any official statement about it.
The viral video shows the woman, while cooking chicken, picking up a copy of Manusmriti and putting it inside the stove. The girl then lights a cigarette with the burning copy of the book.
Sources said that she does not endorse the ideology and the message that the book gives to the society.
Following the incident, some social media users claimed that incidents like this hurt the sentiments of the Hindu community. However, some users also said that Manusmriti is not the right book, as it spreads hatred and division in the society.
Earlier, Bihar Education Minister Chandrashekhar Yadav had nade a statement against Ramcharitamanas, leading to a huge controversy in the state.