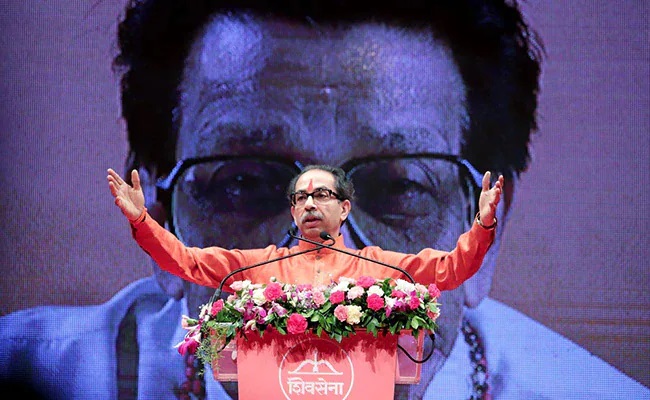 In a shocking claim, Shiv Sena (UBT) MP Sanjay Raut on Sunday said that financial deals worth over Rs 2,000 crore have been done so far for the original 'Shiv Sena' name and 'Bow-and-Arrow' symbol, here.
"I have got reliable information... I am confident... This is only the primary figure and it is 100 per cent correct," said Raut in a series of tweets.
"This is unprecedented in the country's history... Some more revelations will be made soon," promised Raut, in an allegation that is viewed as pointing fingers at the Election Commission of India (ECI).
The Sena (UBT) Chief Spokesperson's sensational contentions came two days after the ECI allotted the 'Shiv Sena' name and 'Bow-and-Arrow' symbol to the breakaway faction Balasahebanchi Shiv Sena, headed by Chief Minister Eknath Shinde.
Raut's stunning utterances happened a day after the Enforcement Directorate (ED) on Saturday moved the Bombay High Court on Saturday seeking to cancel the 'perverse' bail granted to the MP, and others.
He was arrested on August 1 in an alleged corruption and money-laundering case pertaining to the Patrawala Chawl deal and was released on November 9.
After losing the iconic name-symbol, there has been much breast-beating in the Sena (UBT) led by ex-CM Uddhav Thackeray and the party plans to challenge the ECI decision in the Supreme Court on Monday.
For effect, Raut also shared a photo of the legendary Tukaram B. Sathe, famed as 'Lokshahir' Annabhau Sathe's Marathi lines: "This justice system has become a mistress of some, this parliament has become a mansion of eunuchs... To whom will I express my pain... Because the justice system has become tainted by corruption".
Besides the Sena (UBT), its Maha Vikas Aghadi allies Congress and Nationalist Congress Party and other parties have also attacked the ECI's verdict, terming it as unexpected, hasty and unjust, though it was hailed by the ruling alliance of BSS-Bharatiya Janata Party, as a "triumph of truth".