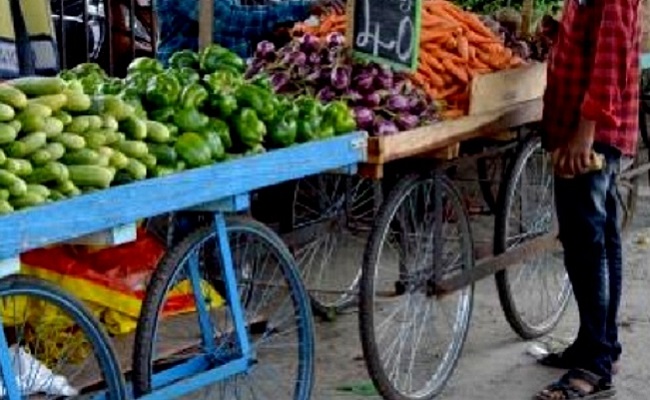 Anyone else would have been delighted to turn crorepati overnight but for Vijay Rastogi, a vegetable vendor, it has become an unending nightmare.
Rastogi's account was credited with Rs 172 crore and Income Tax sleuths have been snapping at his heels ever since.
Rastogi said that the account was not his and his PAN number and other details were used by someone in opening the account.
The vendor is a resident of a village in Maigar Raipatti area under Gahmar police station in Ghazipur district.
Officials said the account in Rastogi's name with a deposit figure of Rs 172 crore is under investigation as the IT department has sought explanation from the digital money transfer agency concerned to make it clear how this amount is being displayed in his account.
Meanwhile, Rastogi's claim that the account was not opened by him is also being investigated.
Inspector Gahmar, Pavan Kumar Upadhyaya said: "We looked into the matter after it came to light that Rs 172. 81 crore had been credited to a bank account existing in the name of Vijay Rastogi. As it was a matter of digital transfer, the case has been transferred to the cybercrime cell for investigation."