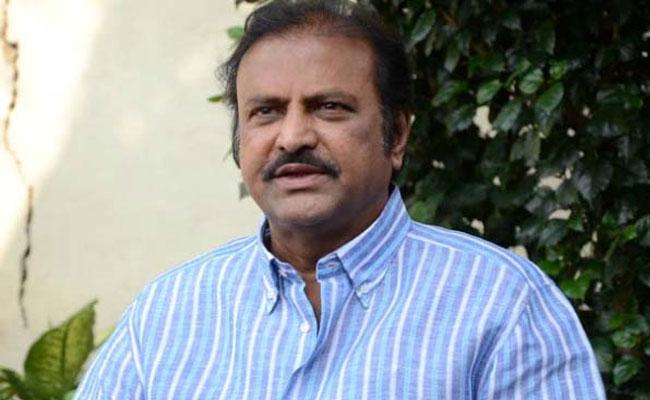 When senior actor-turned-politician Manchu Mohan Babu, along with his daughter Manchu Lakshmi, met Telugu Desam Party president and former Andhra Pradesh chief minister N Chandrababu Naidu at the latter's residence in Hyderabad, it led to a lot of political speculations.
Though it was believed that Mohan Babu had discussed with Naidu the contemporary political situation in Andhra Pradesh, the senior actor later clarified that he had met Naidu only to invite him to the inauguration of Shirdi Sai Baba temple near his Sri Vidya Niketan group of institutions near Tirupati on August 9,10 and 11.
He said he was inviting all prominent people to the temple inauguration and said Naidu had agreed to attend the prestigious event on August 11.
He also revealed that he had invited former chief minister of combined Andhra Pradesh N Kiran Kumar Reddy, who also hails from Chittoor district.
It is learnt Kiran Kumar Reddy also agreed to come to the event on August 11. If he does, it will provide an opportunity for Kiran and Naidu to meet for the first time and share the dais. They were bitter political rivals as they represented two rival parties in the past.
But in March 2013, Naidu's TDP gave a life to Kiran Kumar Reddy government, when the Telangana Rashtra Samithi, supported by YSR Congress party, moved a no-confidence motion against it. The TDP announced that it would not support the no-confidence motion.
After bifurcation, Kiran stayed away from active politics for some time before returning to the Congress, but his brother Nallari Kishore Reddy is now a prominent leader in the TDP in Chittoor.
Now, the question is whether Mohan Babu will invite YSR Congress party president and chief minister Y S Jagan Mohan Reddy to the temple inauguration.
Though technically, Mohan Babu has not resigned from the YSRC yet, he recently announced that he is a Bharatiya Janata Party man and an admirer of Modi.
Since Mohan Babu is inviting all top politicians, there is a chance that he might invite Jagan also to the event. But the chief minister is unlikely to attend the function, if Naidu and Kiran attend the same, sources said.
Instead, he might depute local MLAs Chevireddy Bhaskar Reddy and Bhumana Karunakar Reddy or ministers Peddireddy Ramachandra Reddy and R K Roja to the function on behalf of the party, sources added.