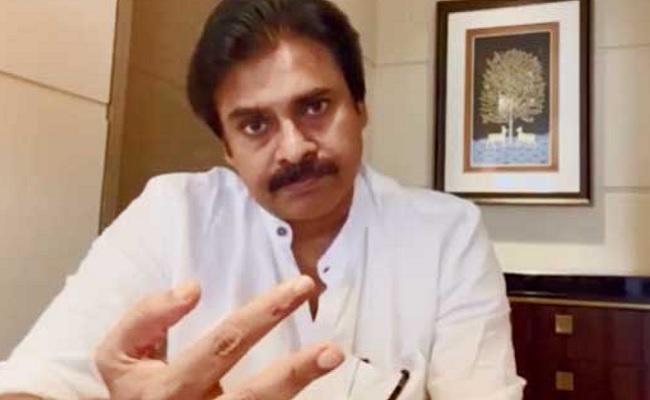 The talk of a possible alliance between Jana Sena Party headed by power star Pawan Kalyan and Telugu Desam Party headed by N Chandrababu Naidu in the next assembly in elections Andhra Pradesh has been going on for quite some them as both the leaders have dropped hints to that effect.
But there are still two more years to go for the elections in Andhra Pradesh. Before that, the neighbouring state of Telangana will go to polls next year. So, what will be the stand of Pawan Kalyan in Telangana?
It is a known fact that Jana Sena Party has few stakes in Telangana. The party has never contested the assembly elections or local body elections or any by-elections. Yet, it has its own unit in Telangana, which hardly has any work, like the TDP
But Pawan Kalyan has his own fan following in Telangana and it would be interesting to see how his fans would vote in the assembly elections. The party has a political understanding with the BJP but it is confined to Andhra Pradesh.
In Telangana, Pawan has made it clear that there is no such understanding. In March 2021, he openly announced that the Telangana BJP had insulted him and his party would not have any understanding with the saffron party which had no respect for Jana Sena.
Against this backdrop, the decision of Pawan Kalyan to tour parts of Nalgonda district on Friday has generated a lot of curiosity. Jana Sena has announced that Pawan Kalyan would call on the families of the party workers and meet the party cadre at Choutuppal and Kodada.
He would call on the family of Jana Sena Party worker Kongari Saidulu who died in a road accident recently and extend financial assistance to them. Later, he would go to Kodada to call on the family of another party porker Kadiam Srinivasa Rao to extend Rs 5 lakh assistance to them.
Party sources said Pawan Kalyan would tour different parts of Telangana in the coming months to rejuvenate the party cadre. This has led to the talk as to whether Pawan Kalyan would like to field candidates in a few seats in Telangana in the next year elections.
Since he has already made his stand clear towards the BJP, the Jana Sena won't campaign for the saffron party in Telangana, which has fair chances of coming to power. If he contests a few seats, it would only split the anti-establishment vote that would benefit the Telangana Rashtra Samithi.
Now, it remains to be seen whether the Jana Sena chief would extend any friendly hand towards the Congress led by Revanth Reddy, who happens to be the close of aide of TDP chief N Chandrababu Naidu.
If Jana Sena doesn't contest and campaign for Revanth's Congress, as part of extended alliance with the TDP in Andhra, it would be an interesting battle!