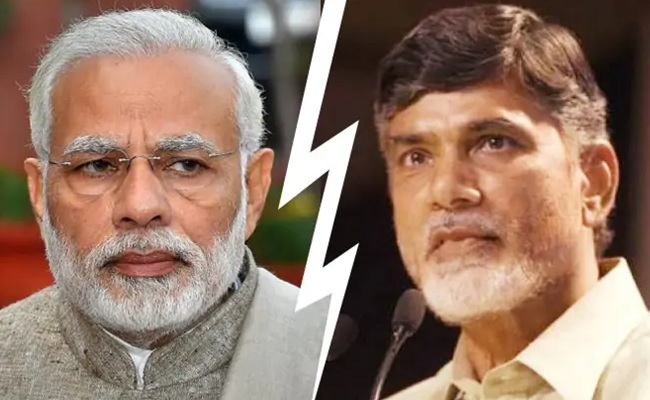 Telugu Desam Party president and former chief minister N Chandrababu Naidu made a desperate attempt to go to Visakhapatnam to do some politicking on the tragedy of poisonous gas leakage from a chemical plant that killed 12 people, but the Centre has foiled his attempt.
Naidu wrote a letter to P K Mishra, principal secretary in the office of Prime Minister Narendra Modi, seeking permission to go to Visakhapatnam in a special flight to "monitor" the post-disaster activities and console the people affected by styrene gas leakage "in the capacity of leader of opposition and former CM."
He even furnished the details of the special flight VT-VKR which was in Mumbai and requested that the Centre give permission for bringing it to Hyderabad and from there to Visakhapatnam and back.
However, the TDP chief did not get permission from the Centre even till late in the night. On Friday, too, there was no response from the Centre.
One wonders why Naidu could not get permission from the Centre despite having so many friends who had joined the BJP after the last year elections. Apparently, the Prime Minister's Office did not want to give scope for Naidu to do politics on LG Polymers' gas leakage issue.
Secondly, it has to seek the consent of the state government before giving any approval for flying, since it is the state government which has to make logistics' arrangements for the leader of opposition's tour to Vizag.
Since Naidu did not make an application to the state government seeking permission to travel to Vizag and inter-state travel comes under the state's purview, the Centre thought there was no point in giving permission just for flying.