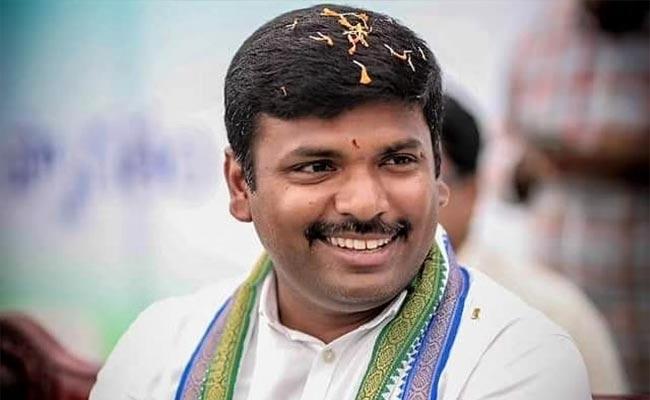 Andhra Pradesh Industries Minister Gudivada Amarnath pointed a straight question to former minister and TDP leader Nara Lokesh on mobilising investments to the state.
Speaking to media persons on Wednesday, Amarnath took strong objections to Lokesh's claims that even the ATC Tyres firm in Visakhapatnam was brought to the state by the TDP government.
The Minister advised Lokesh to learn English that the Japan delegates of the company openly said at the inaugural meeting.
He said that the company representatives have come to the state in October 2020 and the government had issued a GO in December 2020 giving clearance for the industry.
The industry's first phase was completed and inaugurated in just a span of 15 months, the Minister said.
The Minister questioned the TDP leader to say what were the companies that have come to the state during the TDP regime!
He said that people of the state have clear knowledge of how Chandrababu Naidu used to bring people in suits and tell the media that they are investors.
The Minister further said that the TDP had held three investment summits and dared Lokesh to show even a single investment that had come from those summits.
The Minister advised Lokesh and the TDP leaders to stop spreading false information and claim everything.