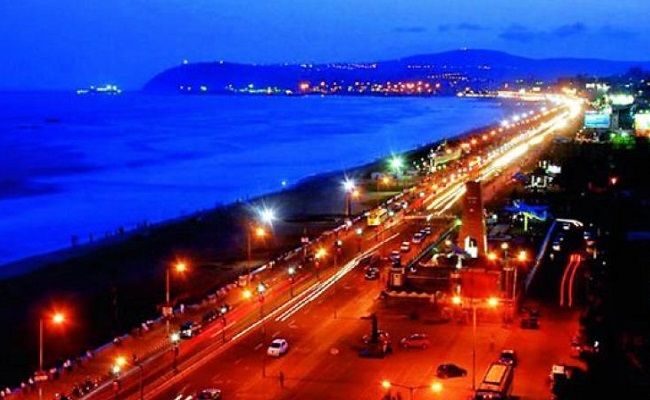 The TDP and its media had been making hue and cry of the proposed Visakhapatnam land sale by the Jagan Mohan Reddy government.
The state government had proposed to sell 13.59 acres of land along the beach road in Visakhapatnam and had issued orders for the same.
The TDP and its media, including the social media, have been raising an accusing finger at the Jagan government on the issue.
The Jagan government had roped in National Buildings Construction Corporation (NBCC), a Central government subsidiary, to sell this land.
The NBCC had fixed a price of Rs 1452 crore as base price for the auction.
The TDP and the media, which have been opposing the move, are conveniently ignorant of the Chandrababu Naidu government selling the same land to Lulu Group at just Rs 314.60 crore in 2018.
The Chandrababu Naidu government had delegated this piece of land to the Lulu Group in the guise of constructing a massive convention centre.
If Chandrababu Naidu is justified for selling 13 acres of land at Rs 314 crore, how can anyone find fault with Jagan Mohan Reddy government selling the same piece of 13 acres of land at the base price of RS 1452 crore!?
Click Here for Latest Direct-to-OTT Releases (List Updates Daily)