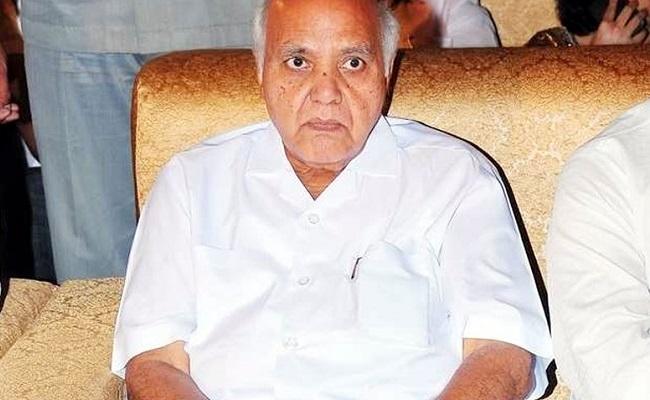 Ramoji Rao needs no introduction for his deeds, particularly in targeting his media group against the rivals.
He used prohibition issue in 1993-94 not because he is against liquor consumption, or he admired Dubagunta Rosamma's fighting spirit, but conspired to hit the financial foundation of his rival paper, Udayam, in those days.
Udayam was then owned by Magunta family, whose income source was liquor.
Ramoji Rao overplayed the anti-liquor movement in those days, got then opposition leader and TDP chief N T Rama Rao to announce total prohibition in the 1994 elections.
Remember, it was NTR who introduced arrack shops run by the government in his earlier days and the same NTR had announced total prohibition in 1994.
Once total prohibition was introduced, Magunta family suffered losses heavily and that went towards closure of Udayam paper.
Later, when Chandrababu Naidu became chief minister through a coup, Ramoji Rao did not support NTR as he did so in Nadendla Bhaskara Rao's coup.
Ramoji Rao backed Chandrababu Naidu who promised to lift total prohibition, which NTR would not have done.
As promised, Chandrababu Naidu withdrew the total prohibition and Ramoji Rao restored his bars in Ramoji film city.
Now, taking advantage of the growing unrest among the employees over the PRC, Ramoji Rao is giving undue importance to the employees' agitation.
This time too, Ramoji Rao has no special love for the employees, but wants to hit the financial roots of his rival paper, Sakshi.
A message is now being circulated among the government employees, prompting them to stop subscribing Sakshi.
The message is being shared widely by the TDP activists, besides the teachers and other employees.
This is the reason why Ramoji Rao is giving undue representation to the employees' protests and what he wants is not justice to the employees, but the employees not subscribing Sakshi paper.
He is thus spreading the hatred against Sakshi in the guise of supporting employees for the pay revision.
But the big question now is, will Ramoji Rao be able to do any harm to Sakshi as he had done so for Udayam in the days when there was no social media?