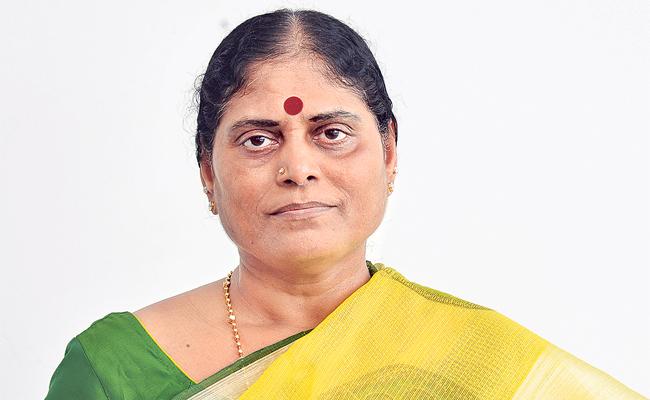 Putting to rest all speculations and apprehensions, YSR Congress party on Wednesday announced that party's honourary president and Andhra Pradesh chief minister Y S Jagan Mohan Reddy's mother Y S Vijayamma will attend the party plenary to be held on July 8 and 9.
This was clarified by senior party leader and MLC Ummareddy Venkateshwarlu after inspecting the plenary arrangements in Guntur district.
"In the capacity of the YSRC honourary president, Vijayamma will attend the plenary. There is no need for any discussion or speculation about it," he said.
However, there is a talk that Vijayamma might step down from the post after attending the plenary, as the party is expected adopt an amendment to the party constitution, removing the honourary president post.
According to party sources, a resolution would be adopted amending the party constitution declaring Jagan Mohan Reddy as the one and only permanent president of the YSRC. There is no need for any honourary posts nor would there be election to the party president at every plenary.
The YSRC plenary is being held after a gap of five years. The last time that the YSRC plenary was held was in July 2017, months before Jagan embarked on his padayatra.
The plenary was attended by Vijayamma in the capacity of party honourary president and it was a big success.
In 2018, the plenary was not held as Jagan was on padayatra; in 2019, he had just come into power and in the next two years, it could not be held due to Coronavirus pandemic.
So, this year, Jagan is holding the plenary for the first time after coming to power. In view of the gap between him and Vijayamma in the last couple of years, one wonders whether she would attend the plenary or not.
Vijayamma has been associated with her daughter Y S Sharmila and her Telangana party. There was a talk that if Vijayamma continues as the YSRC honourary president, it might affect the interests of YSRC in Andhra and YSRTP in Telangana.