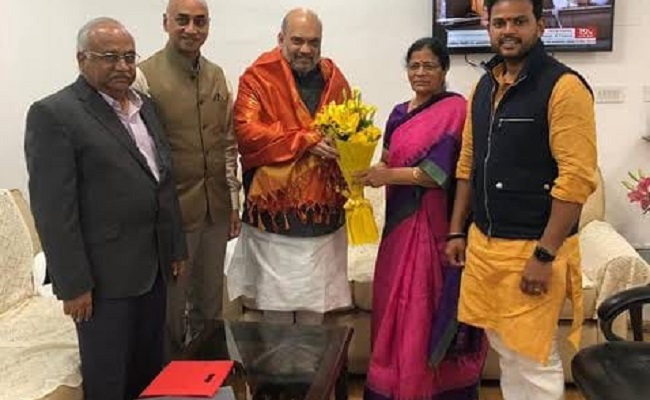 The main opposition party in Andhra Pradesh – Telugu Desam Party headed by former chief minister N Chandrababu Naidu, has only four MPs, including three Lok Sabha members and one Rajya Sabha member.
Of the three Lok Sabha members – only Kinjarapu Rammohan Naidu from Srikakulam is a little active in the party, while Guntur MP and industrialist Galla Jayadev has been keeping away from party activities for quite some and Vijayawada MP Kesineni Srinivas alias Nani has always been a disgruntled man.
Though of late, Nani appears to have patched up with Naidu, he is the most uncertain candidate in the party.
On the other hand, Galla has gone into a silent mode after the alleged witch-hunt by the Jagan Mohan Reddy government with regard to his Amara Raja Group industries.
With regard to industrialist-turned-Rajya Sabha member Kanakamedala Ravindra Kumar has been very active in the party and appears to be a close confidant of Naidu.
According to grapevine in Delhi political circles, three of these four MPs are learnt to have decided to resign from the party and defect to the Bharatiya Janata Party. They are said to be unhappy with the style of functioning of Naidu and the domination of Lokesh on the party.
Surprisingly, two of these defecting MPs are K Rammohan Naidu and Kanakamedala, who are considered to be trusted lieutenants of the TDP chief; and the third one, of course, is Galla Jayadev, who has no other option if he has to safeguard his business empire.
According to the reports, they reportedly met Amit Shah in Chennai and also another Union minister Bhupender Yadav in Delhi and finalised the deal to join the saffron party.
Apparently, one of these TDP MPs is learnt to have received notices from Enforcement Directorate, a weapon that is being used by the BJP national leadership to arm-twist its political rivals. The meeting of the TDP MPs with the BJP ministers follows this development, the reports said.
In any case, these MPs have realised that they have bleak chances of winning their seats again. Even in the BJP, they have little scope to win the seats, but at least they can safeguard their business activity.
It remains to be seen how far these rumours turn out to be true.