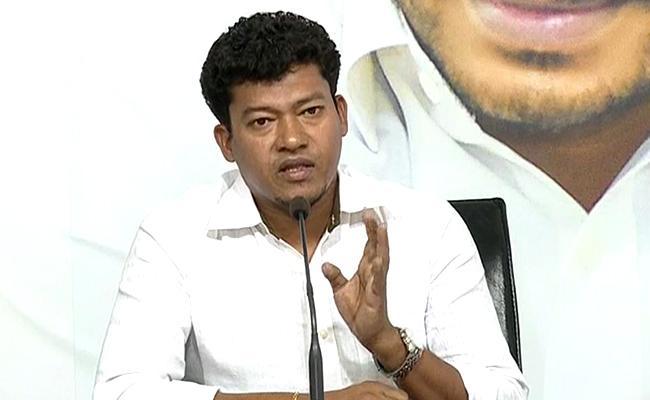 Ever since he came to power last year, YSR Congress party president and CM Y S Jagan Mohan Reddy has been springing surprises on his party leaders and political pundits.
When he formed the first cabinet in June 2019, nobody expected that he would appoint five deputy chief ministers and earmark 50 per cent of the cabinet berths for weaker sections.
He also announced that 80 per cent of the present cabinet ministers will lose their jobs after two and a half years.
Even in the selection of the cabinet ministers, Jagan went by his own calculations and accommodated several junior MLAs, ignoring several seniors like Dharmana Prasada Rao, Ambati Rambabu, Alla Ramakrishna Reddy etc.
Now that two vacancies have arisen following the resignation of deputy chief minister Pilli Subhash Chandra Bose and excise minister Mopidevi Venkat Ramana, all those seniors who could not make it in the first round of cabinet formation have started lobbying for the berths.
However, sources closer to the chief minister revealed that Jagan is going to give surprises in the selection of the two ministers.
According to these sources, he is understood to have picked up Dr Sidiri Appala Raju, a low-profile MLA from Palasa assembly constituency in Srikakulam district.
Apparently, Appala Raju, a doctor by profession, had earned a lot of name and fame in serving the people during the ongoing Coronavirus pandemic and Jagan was very much impressed with his dedication and service-orientation.
Moreover, Appala Raju also hails from fishermen community, to which Mopidevi Venkataramana belongs. If taken into the cabinet, Raju might get the medical and health portfolio which present minister Alla Nani is not able to handle properly.
With regard to another cabinet berth, too, Jagan is expected to give a surprise.
He is learnt to have finalised the name of Chelluboyina Venugopala Krishna from Ramachandrapuram constituency in East Godavari district.
Venugopala Krishna, who hails from Setti Balija community, will be replacing Pilli Subhash Chandra Bose from the same district and from the same community.
So, it will be disappointment for the seniors again!
CLICK HERE!! For the In Depth Updates on all the OTT Content