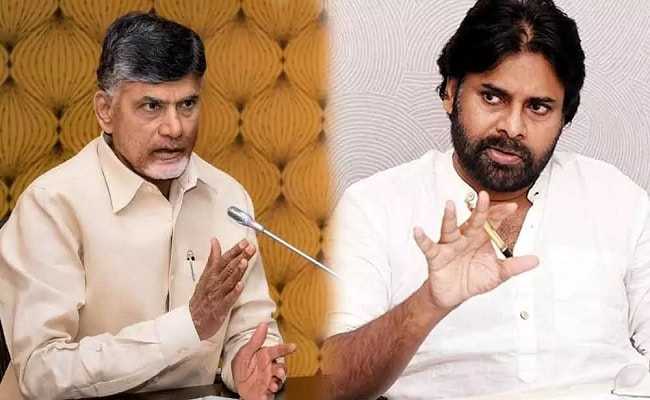 The Rs 371 crore scam in Andhra Pradesh State Skill Development Corporation (APSSDC) during the Chandrababu Naidu regime would be a big hurdle for the proposed alliance between the Telugu Desam Party and the Jana Sena Party.
This was the opinion expressed by former MP and veteran Kapu leader Chegondi Harirama Jogaiah on Wednesday.
According to him, if Jana Sena Party chief Pawan Kalyan might face a backlash from the people, if he goes ahead with the alliance with the TDP as long as Naidu is facing the allegations of skill development corporation scam.
"Naidu should come clean in the entire scam. Otherwise, Pawan should not have any alliance with the TDP. He will have no other option but to go alone in the next elections without any alliance," Jogaiah said.
He said the scam, unearthed by the Y S Jagan Mohan Reddy government, has been a major embarrassment to Naidu.
"Jagan has alleged that the scam money had gone into the shell companies floated by Naidu. We need to find out whether the allegations are politically motivated or have any merit," he said.
The former MP said the Enforcement Directorate and the CID of the Andhra police are investigating into the alleged scam.
"Let there be a comprehensive investigation into it. If Naidu comes out clean in the probe, the Jana Sena can think of an alliance with the TDP," he said.
If Naidu is proven guilty, the Jana Sena would be pushed into a defensive mode on forging an alliance with the TDP.
"Crores of people are pinning their hopes on Pawan Kalyan. He should not take any hurried decisions on joining hands with the TDP. If necessary, he should be prepared to fight the elections alone," Jogaiah said.