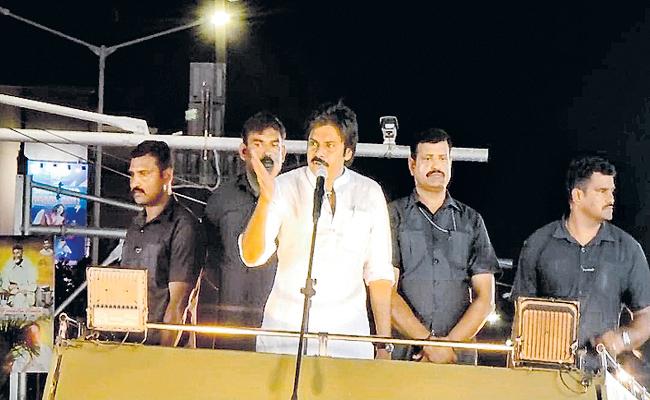 Jana Sena is currently contesting in 8 constituencies in Telangana as part of an alliance with the BJP.
With only 10 days left until the elections, criticism is mounting over the lack of campaigning by Pawan Kalyan for Jana Sena.
It is reasonable to question Pawan, who has previously asserted that he founded the party to encourage such questioning. However, Jana Sena leaders express frustration, claiming that the issue with Pawan Kalyan is not well understood.
According to Jana Sena leaders, Pawan Kalyan may not find the same ease in Telangana as he did in Andhra Pradesh when it comes to his political campaign.
Questions arise about why he chose to enter the political arena in Telangana.
Regardless of differing opinions on Jana Sena's participation in Telangana, there is a pressing need for Pawan Kalyan to address the absence of his campaign support for the party's candidates in the upcoming elections.
Jana Sena leaders raise concerns about the funding of Pawan's campaign, suggesting that another party is covering the expenses in Andhra Pradesh, but uncertainty looms over who will bear the costs in Telangana. They said that the BJP is not supporting as assumed.
It is said that it would incur an expenditure of not less than Rs 2 Cr per day for Pawan's campaign. Pawan is not ready to spend from his pocket, and surprisingly, there is nobody to fund his campaign in Telangana.
If it were in Andhra Pradesh, Pawan wouldn't have to seek campaign funds. However, in Telangana, the national party that formed an alliance with him didn't contribute a single penny to the campaign, which is even more disheartening.
This revelation underscores that, for Pawan Kalyan's Jana Sena, everything seems to be linked to money more than anything else.