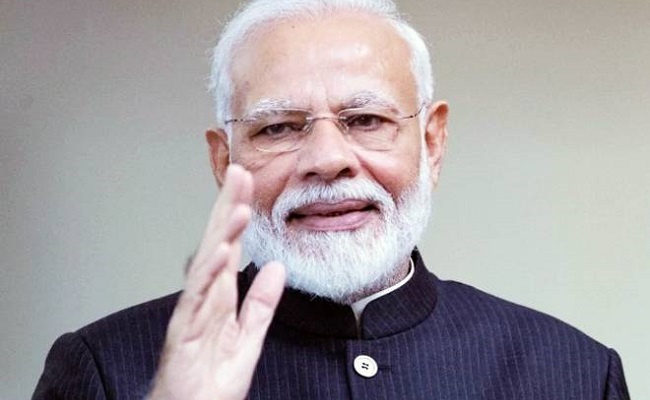 Prime Minister Narendra Modi's tour to Telangana on Sunday to launch various developmental projects worth Rs 13,500 crore and his public meeting at Mahabubnagar was expected to have enthused the Telangana Bharatiya Janata Party leaders and cadre in the state.
The party no doubt mobilised good number of crowds to the public meeting but the enthusiasm in the party leadership was glaringly missing. There was some kind of uneasiness in the party.
Leaders like former BJP president Bandi Sanjay who used to be aggressive at the Modi's rallies in the past, remained silent and former MP A P Jitender Reddy, MLA Eatala Rajender and BJP parliamentary board member K Laxman appeared very dull and lacked any interest.
What was disappointing for the state BJP leadership was the absence of BJP from Adilabad Soyam Bapu Rao, former MPs Konda Vishweshwar Reddy, G Vivek Venkatswamy and M Vijayashanti, former MLAs Komatireddy Rajagopal Reddy, G Vijayarama Rao and Enugu Ravinder Reddy at the Prime Minister's meeting.
Some of them like Vivek attended the preparatory meeting for the PM's visit, but when the meeting actually took place, they stayed away from the same, leading to the talk that all is not well with them in the party.
Apparently, these seniors have their lost hope on the party's ability to fight against the Bharat Rashtra Samithi led by chief minister K Chandrasekhar Rao in the assembly elections in the state, as there was absolutely no preparedness in the party for the elections.
Many of these seniors held a series of meetings ahead of Modi's visit and expressed dissatisfaction over the style of functioning of Kishan Reddy. They felt that the party is not able to create confidence among the cadres that the party would come to power.
It remains to be seen whether these leaders would at least attend Modi's meeting at Nizamabad on Tuesday. If they don't attend, it would send clear signal that the BJP is in shambles ahead of the Telangana elections.