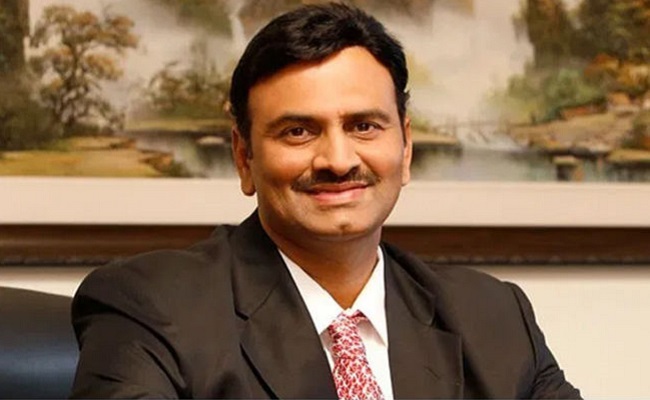 If the reports from New Delhi are to be believed, rebel YSR Congress party MP from Narasapuram parliamentary constituency Kanumuru Raghurama Krishnam Raju is planning to join the Bharatiya Janata Party to counter the plans of the YSRC to get him disqualified.
The YSRC brought a lot pressure on Lok Sabha Speaker Om Birla and got show-cause notices served on Raghurama Krishnam Raju, asking why he should not be disqualified for indulging in anti-party activities.
The rebel MP was given 15 days' time to present his version. Though Raju might give his explanation, that doesn't necessarily mean the Speaker would disqualify him immediately. He might take his own time.
But the YSRC will not leave him just like that. If the Speaker gives Raju some more time to give his explanation or dodges taking action against him, the YSRC is planning to create a big ruckus in Parliament demanding his disqualification.
According to sources, Raju knows that YSRC leadership would continue to hound him and press for his disqualification repeatedly. That is why he is contemplating joining the Bharatiya Janata Party, if not directly but at least as an associated member.
Perhaps, the rebel MP is of the view that he would feel safer by getting associated with the BJP. If he does that, the BJP will not allow his disqualification at all. If Raju joins the BJP, the Speaker, too, might not take any action against him.
But this might be Raju's strategy, but if the BJP wants to entertain the YSRC, it might take it easy with him and his disqualification might become imminent, sources said.