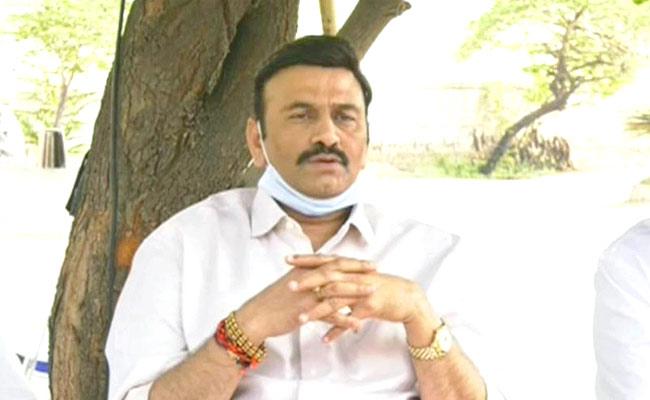 Chief Minister Y S Jagan Mohan Reddy has given strict instructions to the police not to allow maverick rebel YSRC MP from Narasapuram parliamentary constituency Kanumuru Raghu Ramakrishna Raju into Andhra Pradesh under any circumstances.
This was the allegation made by Raju on Thursday.
"I have got specific information from some party MPs that Jagan strictly instructed Director General of Police K V Rajendranath Reddy not to allow me to step into Andhra Pradesh under any circumstances," he told reporters in New Delhi.
The rebel MP said he was supposed to attend the meeting of Law, Justice and Public Grievances Committee of Parliament at Visakhapatnam shortly. When the committee members brought it to the notice of the DGP seeking permission to make arrangements, he told them to defer the meeting if Raju is part of the meeting.
"The DGP warned the committee members that if I come to Visakhapatnam to attend the meeting, I will be arrested and that will cause embarrassment to the entire committee," he alleged.
Taking strong exception to the DGP's attitude, the Narasapuram MP demanded stringent action against the police, who were trampling upon his fundamental rights.
"By stalling my entry into the state and threatening to arrest me if I do so, the Jagan government is blatantly resorting to the damage of inter-state relations," Raju said.
He wondered what objection the chief minister had if he came to his own parliamentary constituency.
"When Jagan, who is facing scores of CBI cases, can go to Switzerland and Paris without any inhibitions, why can't I go to my own constituency?" the MP asked.
He also fumed at the police for blindly following the orders of the chief minister and threatening to arrest him if he stepped in the state.
"Is Andhra Pradesh Jagan's own family estate?" he asked.