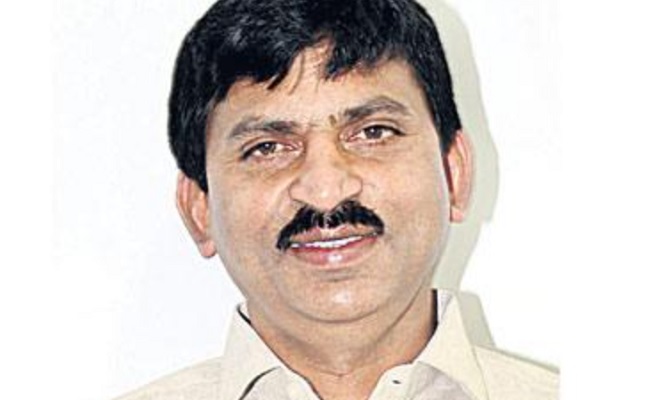 Former parliament member from Khammam Ponguleti Srinivasa Reddy, who had been sidelined in the Telangana Rashtra Samithi ever since he was defeated in the general elections in 2019, is learnt to have decided to quit the party.
According to sources, Ponguleti has rejected the offer given by party president and chief minister K Chandrasekhar Rao for a nomination to Rajya Sabha in place of Banda Prakash, who recently resigned from his post to become an MLC.
Sources said KCR had called Ponguleti to Pragati Bhavan a couple of days ago and made the offer. Though the former MP had not said anything before the chief minister, he reportedly conveyed to the latter through other sources in the party that he is not interested in the Rajya Sabha ticket.
There are reports that he wanted a full-time Rajya Sabha nomination for six years, instead of contesting the by-election caused by the resignation of Banda Prakash, as it would give him only two years' time.
However, sources said, Ponguleti is not interested in continuing in the TRS at all, as he is feeling let down by the party leadership all these days. While the party was giving importance to defected MP Nama Nageshwar Rao, it has been ignoring Ponguleti.
"Many times, he sought an appointment to meet the chief minister but has not got it. He could not even meet party working president K T Rama Rao. He is feeling humiliated. And that is why he is interested in accepting the offer from KCR," sources said.
Earlier, there was a talk that he might join YSR Telangana Party floated by Andhra Pradesh chief minister Y S Jagan Mohan Reddy's sister Y S Sharmila, because of his proximity with the family.
However, since Sharmila has little chances of making any impact on the electorate, Ponguleti might prefer to join the Congress, which is relatively stronger in Khammam district.
If Ponguleti is forced to accept the TRS chief offer for Rajya Sabha seat, then it means he will continue in the party. Otherwise, he might join the Congress any time, sources said.