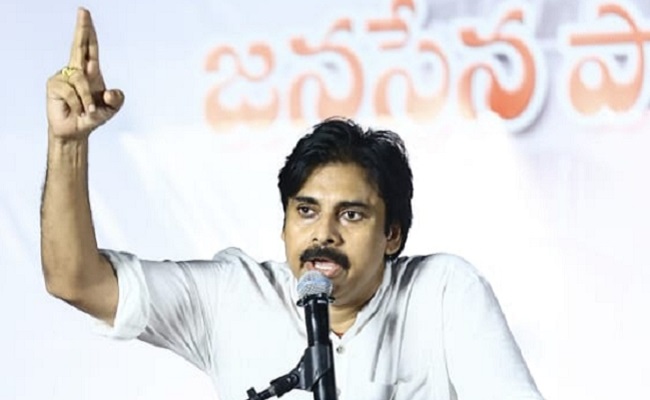 Pawan Kalyan is known as the paper tiger who shouts for some time and keeps silent after the show. He delivers loud dialogues assuming every media camera as a movie cam.
He throws challenges, gives warnings and plays all sorts of antics in the public much to the amusement of all the political parties and people. But he forgets everything when his performance gets completed.
Recently Pawan Kalyan gave a deadly warning to the ruling party that he would see everybody's end if the privatisation of Visakha steel is not stopped in a week's time. He gave this warning on October 31st. It has already been 10 days. So his deadline is finished.
The public and the politicians are now waiting to see what kind of action episode he is going to conduct now.
Pawan Kalyan has forgotten his warning and is busily involved in shooting now. No one knows if he is in the process of taking vengeance on the government by frightening them with a flop movie like Kodali Nani said sarcastically.
Surprise is the Janasainiks are also dumb mouthed now not voicing out the idea of their boss. Pawan's warning ended up as a joke.
Avinash Ambati