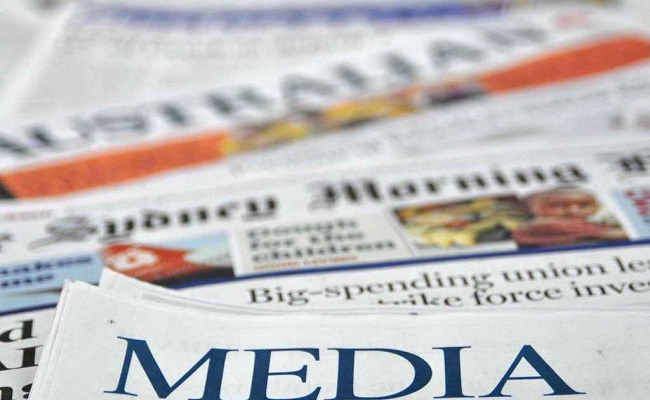 The advent of digital media and fast changing reading habits of the new generation of readers seems to have had a terrible impact on the print media across the world.
In India, too, where the people had been habituated to reading newspapers early in the morning all these years, the print media is losing its hold gradually, making way for the digital media, more so, the mobile phone media.
While this development had not been so fast till a couple of years ago, the Coronavirus pandemic that struck the world in early last year has crippled the print media industry altogether.
Most of the newspapers have been forced to cut down their circulation due to nationwide lockdown for a few months and also due to stigma attached to the door-delivery of newspapers due to fear of spread of Covid-19.
Besides, the advertising revenue also has come down due to crisis in the market and drop in overall economy. Added to this, the newsprint cost shot up substantially and the Modi government refused to bring down the import duty on newsprint.
Over these few months, the people are habituated to watching news on television channels or their computers or mobile phones. Gradually, the readers shifted their habits from newspapers to digital media.
As a result, the print media industry, too, has started shifting towards digital media. Since the production cost is low and advertisement revenue is also considerably more, more and more newspapers have started focussing on their digital versions, rather than on their circulation.
This trend, which began at the national level, has entered the Telugu newspaper industry as well. Eenadu, the largest circulated daily in the Telugu states, is understood to have cut down its circulation to one-fourth of what it was a few years ago.
So is the case with Sakshi which has reduced its circulation by 60 per cent and Andhra Jyothy by 50 per cent to bring down their recurring expenditure.
A popular Telugu weekly from Vijayawada, which had the highest circulation among the weeklies till a year ago, is now printing only a few thousand copies.
The popular Telugu dailies are now concentrating on developing their digital media and are said to be considerably doing well. Since they have e-papers (the digital version of the original newspapers), they give a feeling to the readers that they are not missing their regular newspapers.
There is no wonder if these media managements completely shut down their print versions over the next one decade and run only digital versions!
Click Here for Latest Direct-to-OTT Releases (List Updates Daily)