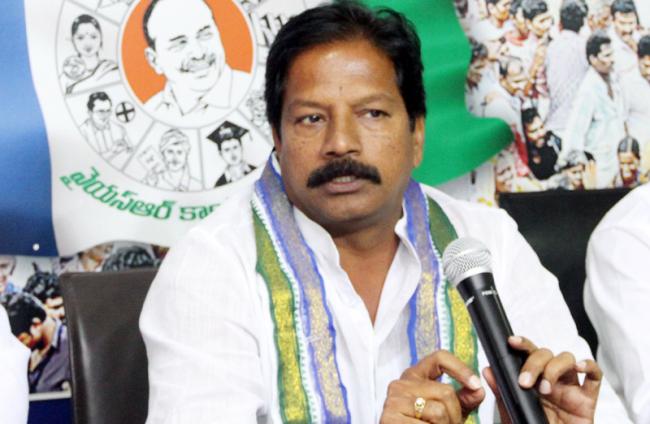 The announcement of new districts in Andhra Pradesh is expected to be made on January 26, coinciding with Republic Day celebrations.
YSR Congress party president and chief minister Y S Jagan Mohan Reddy is most likely to finalise the reorganization of districts in the state by January. The muhurtham for the announcement is said to have been fixed on January 26.
This was disclosed by state assembly deputy speaker Kona Raghupathi, while speaking to media persons at Roads and Buildings guest house in Guntur on Tuesday.
"In all probability, there will be a clear announcement in this regard on January 26," he said.
As announced by the chief minister, there is going to be each district for every parliamentary constituency.
"However, there is some stalemate with regard to Araku parliamentary constituency which is quite big. Therefore, instead of 25 districts for 25 parliamentary constituencies, there might be 26 districts in the state," Raghupathi said.
The Jagan government has already appointed an official committee headed by chief secretary to study reorganization of districts in tune with the parliamentary constituencies and recommend the formation of total number of districts. The committee is expected to submit its report by November end.
"Araku parliamentary constituency is very big and geographically extended into four districts. Moreover, it contains a large percentage of tribal population. So, it might be divided into two districts," Raghupathi said.
Going by his statement, the committee has already come to a conclusion on carving out 26 districts from the existing 13. Watch out for more developments in this regard.