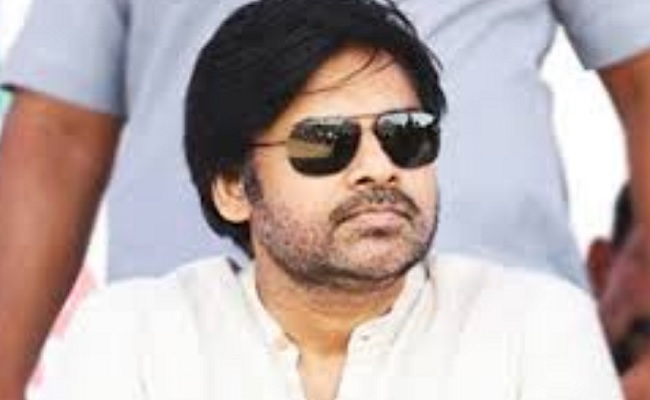 The day seems to be not too far for the Jana Sena to meet the fate of Praja Rajyam, thanks to the inconsistent attitude of its chief Pawan Kalyan.
The exit of Ravi Teja had come as a shock for many of the Jana Sena cadre, mostly in the two Godavari districts and Krishna and Guntur districts, where the party has some presence.
Ravela Kishore Babu had left the party immediately after the party's humiliating defeat in the 2019 general elections.
Now, Ravi Teja, who is known to be the close associate of Pawan Kalyan had left. His exit had almost exposed the attitude and politics of Pawan Kalyan and he had cautioned people against associating themselves with Pawan or encouraging his politics.
There is, according to the available information, a small list of leaders, who have made up their mind to desert Pawan Kalyan and most of them are waiting for the right time and the right reason to quit.
Nadendla Manohar, Thota Chandrasekhar, Madasu Gangadharam are a few names that are doing rounds and they are at the exit door of the Jana Sena.
The basic question before them is the confusing political line of Pawan Kalyan, who speaks of Che Guevara line and aligned with the Left before the 2019 elections, is now moving close to the BJP and talks too high of Amit Shah.
This conflicting ideology is confusing these Jana Sena leaders, who are not comfortable in the party anymore.
In addition to this conflicting and contradicting political line, the Jana Sena leaders are also not happy with the party chief following the agenda coming from the NTR Bhavan.
"The speeches and the programmes are planned and scripted in the TDP office. They are followed by Pawan Kalyan which shows that he has no political agenda of his own," is what most of the senior leaders admit in private talks.
It is to be seen how long these leaders would stay with Pawan Kalyan, who is no political line of his own and most of his programmes and statements are drafted in the TDP office.
Click Here for Latest Direct-to-OTT Releases (List Updates Daily)