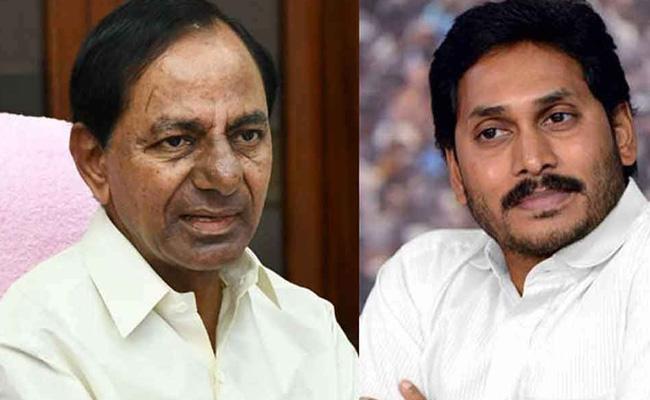 The river water dispute between Andhra Pradesh and Telangana has once again broken the friendly relationship between two chief ministers Y S Jagan Mohan Reddy and K Chandrasekhar Rao.
Apparently, KCR appears to be terribly upset with Jagan's unilateral decision to expand the discharge capacity of Pothireddypadu head regulator on Krishna river on the foreshores of Srisailam reservoir in Kadapa district.
The issuance of GO Ms No. 203 dated May 5 by the Andhra Pradesh government giving administrative sanction for Rs 7,000 crore for constructing Rayalaseema Lift Scheme at Sangameshwaram to lift three tmc ft of water from Krishna river into Srisailam Right Main Canal, besides other plans to expand Pothireddypadu head regulator, has come as a big shock to KCR.
KCR wondered why Jagan took such a unilateral decision at a time when the Telangana government was extending a friendly hand to the AP stating that river waters should be utilised for the benefit of farmers in both the states setting aside all the differences and disputes of the past.
"I have taken the initiative by saying there should not be any ego or water basin problems in utilizing the water. It is very painful that despite this, the AP government declared a new scheme without even consulting with the Telangana state to lift water from Srisailam project unilaterally. This dented the very spirit with which water should be utilised by the two stats with mutual cooperation," he said.
Stating that the decision taken by the AP government is against the AP State Reorganization Act, KCR asked the officials to file a complaint with the apex council, raise it in the Krishna Water Management Board meeting and if necessary, take up a legal fight in the Supreme Court.
He made it clear the project would be stopped by the Telangana government and it would put in a fight without any compromise.