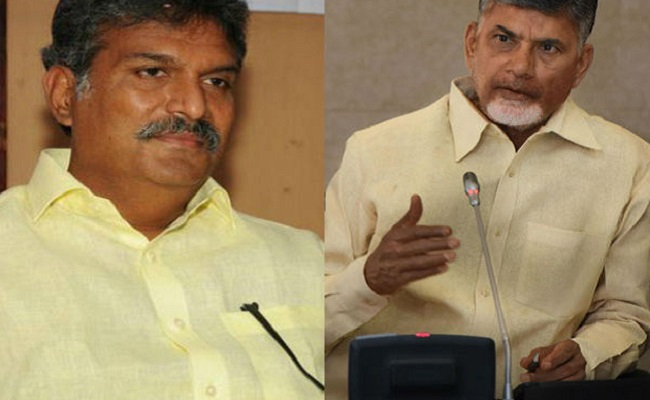 After lying low for a few months, TDP MP from Vijayawada Kesineni Nani is back at taking a dig at his own party leaders including party president N Chandrababu Naidu.
After keenly watching his party leaders, particularly Naidu, making a hue and cry over the Y S Jagan Mohan Reddy government's orders forming three capital cities for Andhra Pradesh, Nani reacted sharply on Thursday accusing the TDP leaders of confining to mere statements and press conferences.
"We have to realise our own dreams. It is foolish to expect that our rivals would fulfil our dreams. Amaravati was the dream of Chandrababu Naidu for the future of the state. If it has to become a reality, the TDP should come to power in 2024. All the party leaders should strive in that direction. There is no use in conducting press meets and issuing paper statements," he said in a tweet on Thursday.
It appears that Kesineni's comments are aimed at some party leaders like his rival Buddha Venkanna and Bonda Uma who have been making aggressive statements against the capital shift.
But a close look at the tweet indicates that his criticism was also aimed at Naidu, who has been throwing meaningless challenges at the Jagan government and making impractical demands from it.
Last year, Kesineni had indulged in a twitter war with TDP MLC Buddha Venkanna.
The war of words went to such an extent that Kesineni had virtually threatened to resign from the Lok Sabha as well as the party if Naidu failed to rein in Venkanna, who the MP had described as Naidu's pet dog.
However, Naidu managed to pacify Kesineni to stay back in the party. He even fielded the MP's daughter Kesineni Swetha in the Vijayawada Municipal Corporation elections.