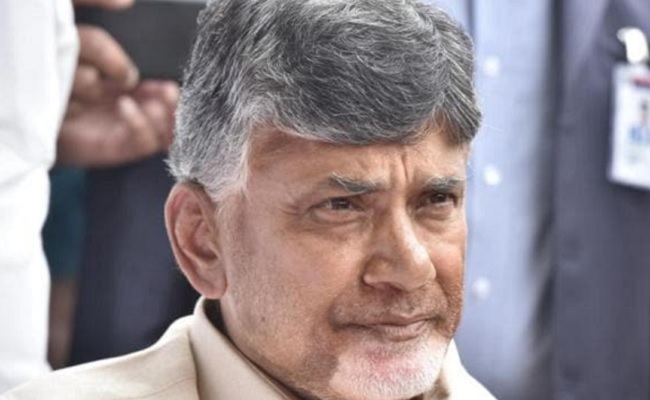 Popular political strategist Sunil Kanugolu, who had been working for the Telangana Rashtra Samithi led by chief minister K Chandrasekhar Rao for the last few months, is said to be moving to the Telugu Desam Party led by former Andhra Pradesh chief minister N Chandrababu Naidu.
According to sources in the political circles, the TRS leadership is learnt to have terminated the contract with Sunil recently, after it has decided to enter into an agreement with Indian Political Action Committee promoted by Prashant Kishor, the most successful political strategist in the country.
Sources said the TDP president, who also hired another political strategist Robin Sharma of Showtime Consulting Services and a former colleague of Prashant Kishor in I-PAC, is reportedly planning to hire Sunil soon.
Naidu hired Robin Sharma hoping that he would turn around the fortunes of the TDP. But Sharma did not live up to the expectations of Naidu and his strategies reportedly failed in the by-election to Tirupati parliamentary seat. His suggestions with regard to Ramatirtham temple episode also backfired on Naidu.
Upset with Sharma, Naidu terminated the contract with him in September itself and since then, has been looking for an ideal person who could help him come out with innovative strategies.
That is when Sunil reportedly approached the TDP chief and explained his style of functioning. And Naidu is convinced about him and is all set to sign an agreement with him soon, sources said.
In fact, Sunil, a former consultant with McKinsey, was also an associate of Prashant Kishor in 2014, before the launch of I-PAC and both of them had worked for the victory of Narendra Modi in 2014 general elections. Later, both parted ways.
Sunil worked for DMK in Tamil Nadu assembly elections in 2016 and played a key role in boosting the image of M K Stalin, though his party lost the elections by narrow margin. On the other hand, Prashant Kishor worked for Nitish Kumar in Bihar.
In 2016, Sunil was engaged by Amit Shah, who was then heading the BJP to lead the party's war room in the name of Association of Billion Minds (ABM).
He played a major role in the BJP's victory in Uttar Pradesh, Uttrakhand, Himachal Pradesh, Gujarat and Karnataka elections.
Between 2018 and 2019, Sunil again worked for the DMK and helped the party win 39 out of 40 Lok Sabha seats in 2019 general elections.
When Stalin chose Prashant Kishor as the strategist for assembly elections in 2021, Sunil moved to AIADMK but failed to secure a victory for the party.