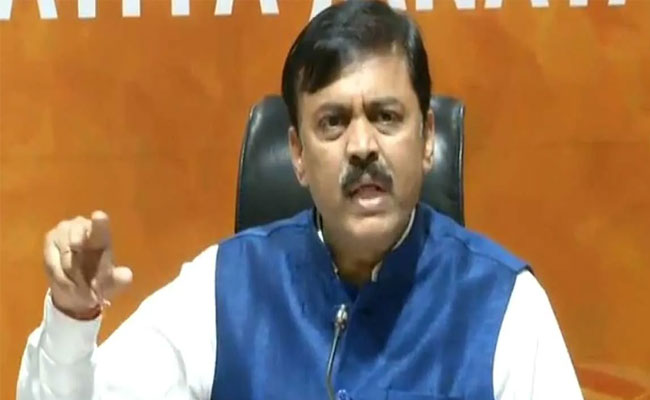 Telangana Rashtra Samithi president and chief minister K Chandrasekhar Rao would meet the same fate of Telugu Desam Party chief and former Andhra Pradesh chief minister N Chandrababu Naidu in the coming days, for blindly opposing the Bharatiya Janata Party.
This was the observation made by Bharatiya Janata Party Rajya Sabha member G V L Narasimha Rao.
He alleged that KCR was enacting the drama of "national mission" only to boost the sagging morale of the TRS cadres, in the wake of fast losing support of the people in Telangana.
"In 2018-19, too, TDP president N Chandrababu Naidu had played similar politics but it had cost him heavily in the subsequent elections. The TDP had to face a humiliating defeat in the 2019 elections. The TRS, too, is behaving in the same manner as the TDP had done when it was in power in Andhra Pradesh," he said.
GVL observed that KCR had little scope for playing a role in the national politics, as the TRS had an insignificant role across the country.
"Yet, the Telangana chief minister says he will create a sensation in the national politics. He is simply in fool's paradise," he said.
The MP found fault with KCR for undertaking national tours at the cost of public exchequer for his selfish political gains.
He reminded that the farmers of north India would not believe the baseless campaign by the TRS chief.
"During the Uttar Pradesh elections, too, some parties had campaigned that the BJP was against the farmers. But the farmers had voted for the BJP, because they had faith in the Yogi government and Prime Minister Narendra Modi," the BJP leader observed.