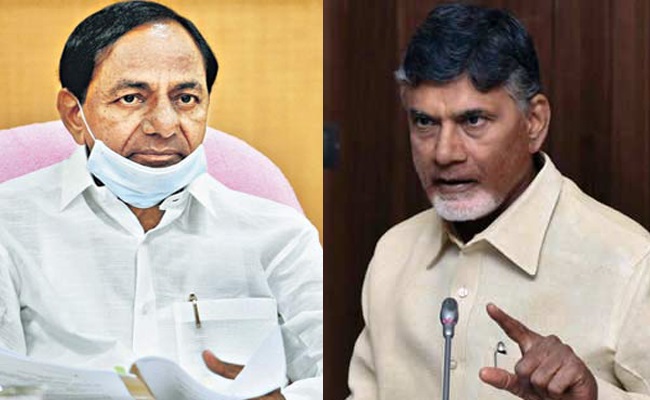 Now that Telangana Rashtra Samithi president and chief minister K Chandrasekhar Rao is going to announce the launch of his national party on October 5, coinciding with Dasara festival, an interesting debate is going in the political circles.
The debate is on whether KCR will field candidates in the neighbouring Andhra Pradesh on behalf of his national party in the next assembly and Lok Sabha elections, scheduled in 2024.
Earlier, there were reports in a section of media that KCR will focus only on northern states and will spare Andhra Pradesh and Tamil Nadu.
But a leak from the TRS sources on Sunday revealed that KCR has hinted at contesting elections in four states – Andhra Pradesh, Karnataka, Maharashtra, apart from of course, Telangana, initially.
Apparently, KCR is under the impression that he has a large support base in Andhra Pradesh, especially in the farming sector, who he believes will vote for the national party.
He has claimed several times in the past that there were requests from the people of Andhra to contest there.
Though his intention is not to capture power from YSR Congress party headed by chief minister Y S Jagan Mohan Reddy, the Telangana chief minister is said to be of the view that if his party can win a couple of MP seats and at least six percent of the vote share in AP, his purpose would be solved.
Since KCR doesn't want to rub Jagan on the wrong shoulders, there are speculations that he might targeting the seats where the TDP is strong.
There are reports that the TRS chief is planning to lure important TDP leaders towards his national party and give them party tickets to contest the next elections.
Sources say KCR is likely target districts like Srikakulam, Vizianagaram and Godavari districts, where the TDP has regained a lot of lost ground in the last three years.
If he can split a good percentage of votes, it will not only serve his purpose, but also help Jagan benefit from the splitting of anti-establishment vote.
It is learnt the TRS chief is planning to woo Koppula Velama, Raju and Kapu communities towards his national party.
"He is said to be looking for influential TDP leaders in several districts, who might not get tickets in their party due to caste equations," sources said.